Image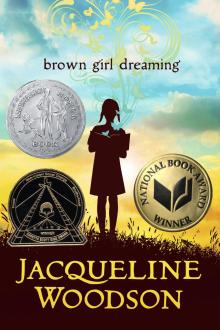 2016 Charlotte Zolotow Lecture
Presented in partnership with the Cooperative Children's Book Center, the 2016 Charlotte Zolotow Lecture will be given by Young People's Poet Laureate, Jacqueline Woodson.  "And somehow, one day, it's just there / speckled black-and white, the paper / inside smelling like something I could fall right into, / live there — inside those clean white pages." In Brown Girl Dreaming, Jacqueline Woodson's childhood unfolds in poems that beautifully reveal details of her early life and her slow but gradually certain understanding that words and stories and writing were essential to her. Her older sister was shining smart. One of her brothers could sing wonderfully. She would come to realize words were her smart, her singing, her special thing. Woodson writes about growing up in Greenville, South Carolina, and then Brooklyn, New York, living with family members who were full of love and expectation.  An album of black-and-white photographs and an author's note round out this exquisite, quietly inspiring volume.
 
Established in 1998, the lecture was named to honor Charlotte Zolotow, a distinguished children's book editor for 38 years with Harper Junior Books, and author of more than 65 picture books, including such classic works as Mr. Rabbit and the Lovely Present and William's Doll. Ms. Zolotow attended the University of Wisconsin in Madison on a writing scholarship from 1933-36 where she studied with Professor Helen C. White. The Cooperative Children's Book Center, a library of the School of Education of the University of Wisconsin in Madison, administers the event which each year brings a distinguished children's book author or illustrator to the campus to deliver a free public lecture.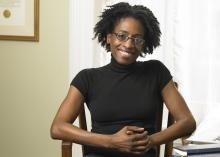 Jacqueline Woodson won the 2014 National Book Award Winner for her New York Times bestselling memoir Brown Girl Dreaming, for which she also received the Coretta Scott King Award, a Newbery Honor Award, the NAACP Image Award, and the Sibert Honor Award for outstanding children's nonfiction. Woodson was recently named the Young People's Poet Laureate by the Poetry Foundation.  She is the author of more than two dozen award-winning books for young adults, middle graders and children; among her many accolades, she is a four-time Newbery Honor winner, a three-time National Book Award finalist, and a two-time Coretta Scott King Award winner. Her first book for adults, Another Brooklyn, was published by HarperCollins in 2016.  She lives with her family in Brooklyn, New York.
Recent Book
Brown Girl Dreaming