Image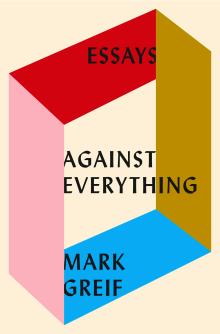 Presented in partnership with the UW-Madison Center for the Humanities, from n+1 founding editor Mark Greif, a young writer who is already a star in the intellectual firmament, comes Against Everything, a brilliant collection of critical essays—a book of scope and acuity worthy to be mentioned in the same breath as Susan Sontag's Against Interpretation and Joan Didion's Slouching Towards Bethlehem.
 
Over the course of 11 years, Mark Greif has been publishing superstar essays in n+1, the high-profile little magazine that he co-founded with some Harvard classmates. These essays address such key topics in the cultural and intellectual life of our time as the tyranny of exercise, the tyranny of nutrition and food snobbery, the sexualization of childhood (and everything else), the philosophical meaning of Radiohead, the rise and fall of the hipster, the impact of the Occupy movement, and the crisis of policing. Each essay is learned, original, highly entertaining, and, from start to finish, dead serious. They are the work of a young intellectual who, with his peers, is reinventing and reinvigorating what intellectuals can be and say and do. An important contribution to the higher mental life of our vexed time.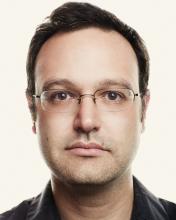 Mark Greif received a BA summa cum laude from Harvard in history and literature; an M.Phil. from Oxford in English as a British Marshall Scholar; and a Ph.D. in American Studies from Yale. In 2004, he co-founded n+1, and has been a principal at the magazine since. In 2005 and 2007 his essays were chosen for The Best American Essays. His scholarly book, The Age of the Crisis of Man, was published in 2015 by Princeton University Press. In 2013-2014, he was a member of the Institute for Advanced Study in Princeton, New Jersey, in its School of Social Science.
Recent Book
Against Everything