Image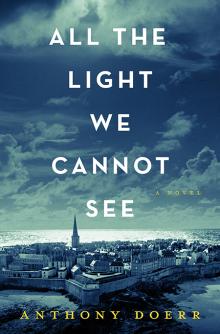 All the Light We Cannot See
Set during World War II, All the Light We Cannot See interweaves the lives of a young, blind French girl, Marie-Laure, and an orphaned German boy, Werner, whose paths collide as they try to survive the physical and emotional destruction of the war. When the book opens, Marie-Laure lives with her father, the lockmaster at the Museum of Natural History, in an apartment in Paris. When she becomes blind he creates a miniature model of the neighborhood, so that she can learn every house, every street corner, first with her fingers and then with her feet. As the German occupation begins, they flee to Saint-Malo on the Brittany coast—carrying with them what might be the museum's most fabled and valuable diamond—and live with Marie-Laure's great-uncle in a tall, narrow house by the sea wall.
In Germany, another world, Werner grows up an orphan with his beloved sister Jutta. A fascination with radios turns into a mastery of building and fixing the instruments, a talent that wins him a place at an elite and heinously brutal military academy for Hitler Youth, and then a special assignment to track the Resistance through their radios. Werner travels through the heart of Nazi Germany, to Russia, and finally to France, where his story converges with Marie-Laure's.
Throughout the novel Doerr returns to the themes of light and time, nature and war, the courage and frailties of the human heart, to brilliant effect. Like Pat Barker's Regeneration or Michael Ondaatje's The English Patient, All The Light We Cannot See is a sweeping, stunningly ambitious and lushly-written novel that will catapult its author's name onto the short-lists of great novelists.
This event is being held in partnership with the Wisconsin Science Festival.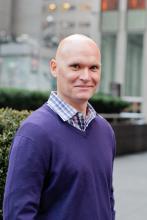 Anthony Doerr is the author of the Pulitzer Prize-winning novel All the Light We Cannot See. He is also the author of two story collections Memory Wall and The Shell Collector, the novel About Grace, and the memoir Four Seasons in Rome. He has won four O. Henry Prizes, the Rome Prize, the New York Public Library's Young Lions Award, the National Magazine Award for fiction, a Guggenheim Fellowship, and the Story Prize. Doerr lives in Boise, Idaho, with his wife and two sons.
Recent Book
All the Light We Cannot See