Image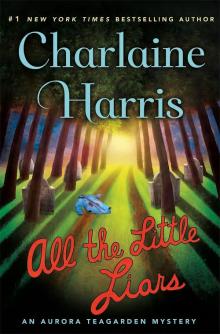 Community Rooms 301 & 302
After a thirteen year hiatus, Harris triumphantly returns to the series which began her successful career. All The Little Liars picks up where we left off, with Aurora Teagarden just married to her true love, crime writer Robin Crusoe, and the couple is basking in the news of her pregnancy.
 
But then disaster strikes the small Georgia town: four kids vanish from the school soccer field in an afternoon. Aurora's 15-year-old brother Phillip is one of them. Also gone are two of his friends, and an 11-year-old girl who was just hoping to get a ride home from soccer practice.  And then there's an even worse discovery—at the kids' last known destination, a dead body.
While the local police and sheriff's department comb the county for the missing kids and interview everyone even remotely involved, Aurora and her new husband begin their own investigation. Could the death and kidnappings have anything to do with a group of bullies at the middle school? Is Phillip's disappearance related to Aurora's father's gambling debts? Or is Phillip himself, new to town and an unknown quantity, responsible for taking the other children?  The town is turned upside down as the days tick by, with no news, and no helpful leads.  Aurora can only fear the worst.  
 
Gravity and shocking twists abound, as Harris shows a dark side in All The Little Liars, with characters you care about facing difficult circumstances and choices.  All The Little Liars marks a satisfying, triumphant return to a beloved series by one of North America's favorite authors.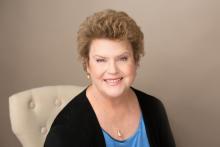 Charlaine Harris is a New York Times bestselling author who has been writing for over thirty years. She was born and raised in the Mississippi River Delta area. She is the author of multiple urban fantasy and mystery seires, including the Sookie Stackhouse urban fantasy series which is the basis for the HBO's True Blood, the Midnight, Texas fantasy series, which is the basis for the NBC series of the same name debuting this Fall 2016, and the Aurora Teagarden mysteries which are ongoing original movies on the Hallmark Channel. Harris lives in Texas with her husband.
Recent Book
All the Little Liars