Image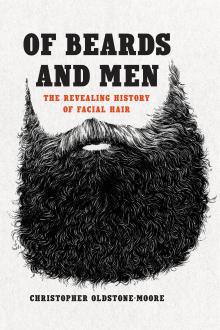 Don't shave those early-winter beards, Gentlemen! On Friday, December 4, 8-11pm, Wisconsin Book Festival is joining The Bubbler to celebrate the end of Movember and all things facial-hair for The Bubbler's December NIGHT LIGHT event!
 
Author Christopher Oldstone Moore will talk about his latest book, Of Beards and Men, which makes the case that today's bearded renaissance is part of a centuries-long cycle in which facial hairstyles have varied in response to changing ideals of masculinity. Christopher Oldstone-Moore explains that the clean-shaven face has been the default style throughout Western history—see Alexander the Great's beardless face, for example, as the Greek heroic ideal. But the primacy of razors has been challenged over the years by four great bearded movements, beginning with Hadrian in the second century and stretching to today's bristled resurgence. The clean-shaven face today, Oldstone-Moore says, has come to signify a virtuous and sociable man, whereas the beard marks someone as self-reliant and unconventional. History, then, has established specific meanings for facial hair, which both inspire and constrain a man's choices in how he presents himself to the world.
This fascinating and erudite history of facial hair cracks the masculine hair code, shedding light on the choices men make as they shape the hair on their faces. Oldstone-Moore adeptly lays to rest common misperceptions about beards and vividly illustrates the connection between grooming, identity, culture, and masculinity. To a surprising degree, we find, the history of men is written on their faces.
 
NIGHT LIGHT festivities include...
a book talk by Of Beards and Men: The Revealing History of Facial Hair author Christopher Oldstone Moore at 9 pm
a Beard and Mustache Contest judged by local barbers
an art exhibit featuring the work of local artist Romano Johnson, including his "Blue Earth Angels" exhibition and video art display of "Hair Apparent"
make your own "beard" at a Bubbler craft table
a surprise mystery band
drinks from Forequarter
The Bubbler is funded by a grant from the Institute of Museums and Library Services.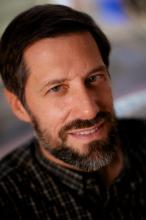 Christopher Oldstone-Moore is a senior lecturer in history at Wright State University in Dayton, Ohio.
Recent Book
Of Beards and Men