Image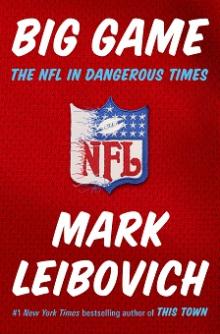 Mark Leibovich, chief national correspondent for The New York Times Magazine, will discuss his new book, Big Game, in conversation with David Maraniss. Mark and David will explore politics, football, and the inevitable intersection of the two in today's heated cultural atmosphere. In a wide-ranging interview, Leibovich will address the multitude of scandals, traditions, and movements that have all come to bear on the NFL just as it reached the pinnacle of American sports and culture.
Leibovich has gone deeper inside the NFL than anyone has gone before.  Big Game is a chronicle of what may come to be seen as "peak football"—the high point of the sport's economic success and cultural dominance, but also the moment when it all began to turn. From the owners meeting to the NFL draft to the sidelines of crucial games, Leibovich takes in the show, at the elbow of everyone from Brady to Cowboys owner Jerry Jones to the NFL Commissioner, Roger Goodell.  It is an era of explosive revenue growth, as deluxe new stadiums spring up all over the country, but also one of creeping existential fear. Football was never thought to be easy on the body—players joke darkly that the NFL stands for "not for long" for good reason. But as the impact of concussions on the brain grew, ravaging many former players and their families, it became increasingly difficult to enjoy the simple glory of football without the thought of the game's obvious toll. In 2016, Mark Leibovich's day job covering politics and Trump caught up with him, and the NFL slammed headlong into America's culture wars, with the #Takeaknee and #BoycottNFL controversies.  Ultimately, one might say, pro-football may not be the sport America needs, but it is most definitely the sport we deserve.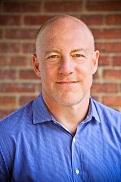 Mark Leibovich is The New York Times Magazine's chief national correspondent, based in Washington, D.C. He is the author of #1 New York Times-bestselling book This Town and Citizens of the Green Room. Leibovich lives with his family in Washington, D.C.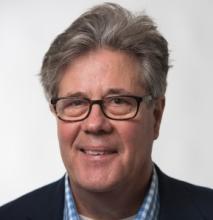 David Maraniss is an associate editor at The Washington Post and a distinguished visiting professor at Vanderbilt University. He has won two Pulitzer Prizes for journalism and was a finalist three other times. Among his bestselling books are biographies of Jim Thorpe, Bill Clinton, Barack Obama, Roberto Clemente, and Vince Lombardi, and a trilogy about the 1960s—Rome 1960; Once in a Great City (winner of the RFK Book Prize); and They Marched into Sunlight.
Recent Book
Path Lit by Lightning