Image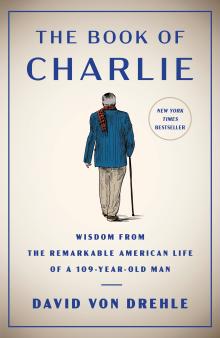 When a veteran Washington journalist David Von Drehle moved to Kansas, he met a new neighbor who was more than a century old. Little did he know that he was beginning a long friendship—and a profound lesson in the meaning of life. Charlie White was no ordinary neighbor. Born before radio, Charlie lived long enough to use a smartphone. When a shocking tragedy interrupted his idyllic boyhood, Charlie mastered survival strategies that reflect thousands of years of human wisdom.
The Book of Charlie: Wisdom from the Remarkable Life of a 109-Year-Old Man might best be described as Mitch Albom meets David McCullough, and like those works, this one has universal messages—ones especially relevant to a nation that is suffering from collective trauma. Can you learn grit? How do you say optimistic in the face of tragedy? How do you live a meaningful life? The answers are all there. 
As a young boy, Charlie lost his father in a freak accident. He went on to survive an abusive counselor at camp, the bloodshed of World War II, and much later, the suicide of his wife. David Von Drehle came to understand that Charlie's resilience and willingness to grow made this remarkable neighbor a master in the art of thriving through times of dramatic change. 
Part of Charlie's secret was mastering survival strategies that reflect thousands of years of human wisdom. Thus armored, his sense of adventure carried him on an epic journey across the continent, and later found him swinging across bandstands of the Jazz Age, racing aboard ambulances through Depression-era gangster wars, improvising techniques for early open-heart surgery, and cruising the Amazon as a guest of Peru's president. He made joy everywhere he went. 
The Book of Charlie is a gospel of grit—the inspiring story of one man's journey through a century of upheaval. The history that unfolds through Charlie's story reminds you that the United States has always been a divided nation, a questing nation, an inventive natio —a nation of Charlies in the rollercoaster pursuit of a good and meaningful life.
In conversation with David Maraniss.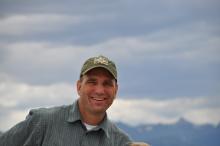 David Von Drehle is a columnist for The Washington Post, where he writes about national affairs and politics from a home base in the Midwest. He joined The Washington Post in 2017 after a decade at Time, where he wrote more than sixty cover stories as editor-at-large. He is the author of a number of books, including the award-winning bestseller Triangle: The Fire That Changed America. He lives in Kansas City with his wife, journalist Karen Ball. They have four children.
Recent Book
The Book of Charlie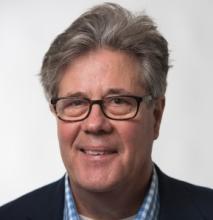 David Maraniss is an associate editor at The Washington Post and a distinguished visiting professor at Vanderbilt University. He has won two Pulitzer Prizes for journalism and was a finalist three other times. Among his bestselling books are biographies of Jim Thorpe, Bill Clinton, Barack Obama, Roberto Clemente, and Vince Lombardi, and a trilogy about the 1960s—Rome 1960; Once in a Great City (winner of the RFK Book Prize); and They Marched into Sunlight.
Recent Book
Path Lit by Lightning