Image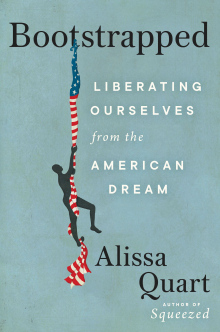 An unsparing, incisive, yet ultimately hopeful look at how we can shed an American obsession with self-reliance that has made us less equal, less healthy, less productive, and less fulfilled

The promise that you can "pull yourself up by your bootstraps" is central to the story of the American dream. It's the belief that if you work hard and rely on your own resources, you will ultimately succeed. However, time and again we have seen the way this foundational myth, with its emphasis on individual determination, brittle self-sufficiency, and personal accomplishment, does not help us. Instead, as income inequality rises around us, we are left with shame and self-blame for our condition.
Acclaimed journalist Alissa Quart argues that at the root of our suffering is the misplaced belief in our own independence and the conviction that we must rely on ourselves alone, a do-it-yourself ethos. Looking at a range of delusions and half solutions—from "grit" to the deceptions of hyper-capitalist philanthropy, from the false Horatio Alger story to the rise of GoFundMe—Quart reveals how we were steered away from robust social programs that would address the root causes of our problems. Meanwhile, the responsibility for survival has been shifted onto the backs of ordinary people, burdening generations with debt instead of providing free higher education or universal health care.
Insightful, sharply argued, and characterized by Quart's lively writing and deep reporting, and for readers of Evicted and Nickel and Dimed, Bootstrapped is a powerful examination of what ails us at a societal level—the corruption at the foundations of our American experiment—and how we can free ourselves of these self-defeating narratives.
In conversation with Shannon Kleiber.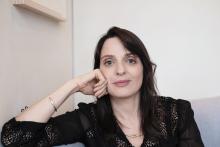 Alissa Quart is the author of five acclaimed books of nonfiction including the forthcoming Bootstrapped: Liberating Ourselves from the American Dream (Ecco, 2023). The other four are Squeezed, Republic of Outsiders, Hothouse Kids, and Branded. She is the Executive Director of the non-profit the Economic Hardship Reporting Project, created with her close collaborator the late Barbara Ehrenreich. She is also the author of two books of poetry, Thoughts and Prayers and Monetized, and the creator of the radio program "Going for Broke," with TTBOOK for PRX, also producing the show's successful first season, a podcast. She has written for many publications including The Washington Post, The New York Times, and TIME. She has also produced a number of documentary films including "Jackson." She has won an Emmy, an SPJ award, and received a Nieman fellowship, among other honors. She lives with her family in Brooklyn.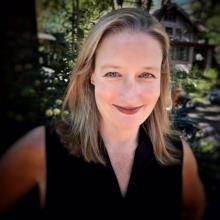 Shannon Henry Kleiber is senior producer and interviewer for To the Best of Our Knowledge, a national public radio show from Wisconsin Public Radio and PRX. She is the author of two non-fiction books, The Dinner Club and On My Honor and is a former staff writer and columnist for The Washington Post. Kleiber lives in Madison, Wisconsin.