Image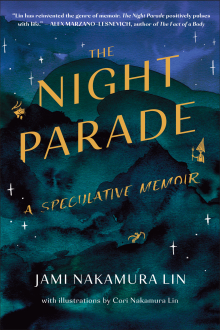 **CANCELED: The Night Parade**
Due to a delay in the shipment and delivery of the books, this event has been canceled.
Jami Nakamura Lin spent much of her life feeling monstrous for reasons outside of her control. As a young woman with undiagnosed bipolar disorder, much of her adolescence was marked by periods of extreme rage and an array of psychiatric treatments, and her relationships suffered as a result, especially as her father's cancer grasped hold of their family.
As she grew older and learned to better manage her episodes, Lin grew frustrated with the familiar pattern she found in mental illness and grief narratives, and their focus on recovery. She sought comfort in the stories she'd loved as a child—tales of ghostly creatures known to terrify in the night. Through the lens of the yokai and other figures from Japanese, Taiwanese, and Okinawan legend, she set out to interrogate the very notion of recovery and the myriad ways fear of difference shapes who we are as a people.
Featuring stunning illustrations by her sister, Cori Nakamura Lin, and divided into the four acts of a traditional Japanese narrative structure, The Night Parade is a genre-bending and deeply emotional memoir that mirrors the sensation of being caught between realms. Braiding her experience of mental illness, the death of her father, the grieving process, and other haunted topics with storytelling tradition, Jami Nakamura Lin shines a light into dark corners, driven by a question: How do we learn to live with the things that haunt us?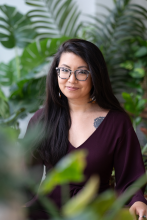 Jami Nakamura Lin is a Japanese Taiwanese Okinawan American writer whose work has been featured in the New York Times, Catapult, and Electric Literature, among other publications. She has received fellowships and support from the National Endowment for the Arts / Japan-US Friendship Commission, Yaddo, Sewanee Writers' Conference, We Need Diverse Books, and the Illinois Arts Council. She received her MFA in nonfiction from the Pennsylvania State University, and lives in the Chicago area.
Recent Book
The Night Parade