Image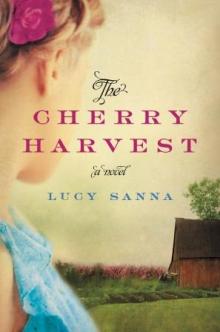 The Cherry Harvest illumines the American mid-west during World War II, and the largely unknown phenomenon of German prisoners of war being used as plantation laborers, as farmers faced potentially catastrophic forfeitures due to wartime shortages of man power. 
 
In Sanna's tale, the presence of the POWs in Door County, Wisconsin, acts as a slow simmering backdrop to stresses visited upon the Christiansen family.  Charlotte's beloved son Ben is away fighting in the war, and she struggles to pay bills and put food on the table for herself, her husband Thomas, and their teenage daughter, Kate.
 
Kate sells rabbits to raise money for college and dreams of becoming a writer and seeing the world.  Preoccupied with financial struggles and the bitter absence of their son, Charlotte and Thomas nearly fail to realize that Kate is becoming a woman before their eyes—confronting her own secrets and temptations, including a relationship with the wealthy son of a war profiteering Senator.  No one can anticipate the sequence of events that follows when Thomas befriends one of the prisoners, Karl, and brings him home to tutor Kate.  All manner of pressures erupt when Ben returns home from the war, angry and full of hatred towards the Germans, and Charlotte finds herself unexpectedly attracted to Karl. 
 
In The Cherry Harvest, Lucy Sanna seamlessly weaves numerous plot elements to create an engaging and unforgettable story that touches on a unique chapter in American history, while examining the explosive tensions that threaten to tear the Christiansens apart.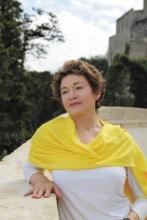 Lucy Sanna is the author of two self-help books, and co-founder of the Gold Rush Writers Conference. Originally from Wisconsin, she currently lives in San Francisco.  The Cherry Harvest is her first novel.    
Recent Book
The Cherry Harvest