Image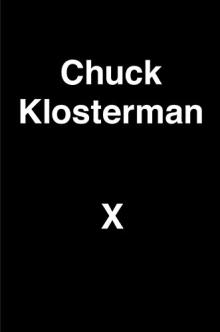 Chuck Klosterman X collects Chuck's most intriguing pieces along with fresh introductions and new footnotes throughout. Klosterman presents many of the articles in their original form, featuring previously unpublished structures, passages, and digressions. Subjects include Breaking Bad, Lou Reed, zombies, KISS, Jimmy Page, Stephen Malkmus, steroids, Mountain Dew, Chinese Democracy, The Beatles, Jonathan Franzen, Taylor Swift, Tim Tebow, Kobe Bryant, Usain Bolt, Eddie Van Halen, Charlie Brown, the Cleveland Browns, and many more cultural figures and pop phenomena. This is a tour of the past decade from one of the sharpest and most prolific observers of our unusual times.
The line can begin forming on the third floor at 6:00 PM.  Doors will open at 6:45 PM.  The event is free and open to the public.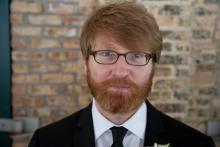 Chuck Klosterman has created an incomparable body of work in books, magazines, newspapers, and on the Web. His writing spans the realms of culture and sports, while also addressing interpersonal issues, social quandaries and ethical boundaries. Klosterman has written nine previous books, helped found and establish Grantland, served as the New York Times Magazine Ethicist, and worked on film and television productions, all while maintaining a consistent stream of writing in outlets such as GQ, Billboard, The A.V.
Recent Book
Chuck Klosterman X