Image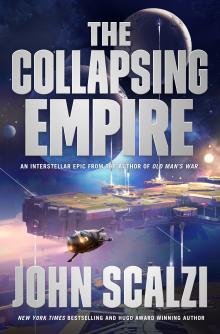 One of the most popular and acclaimed science fiction authors to emerge in the last decade, New York Times bestselling author John Scalzi returns with the beginning of an exciting new saga: ​The Collapsing Empire. Entertaining, hilarious, and creative both in his books and his online musings, Scalzi continues to cement his well-deserved prominent place in the literary world. Our universe is ruled by physics and faster than light travel is not possible—until the discovery of The Flow, an extra-dimensional field  we can access at certain points in space-time that transport us to other  worlds, around other stars. Humanity flows away from Earth, into space, and in time forgets our home world and creates a new empire, the Interdependency, whose ethos requires that no one human outpost can survive without the others. It's a hedge against interstellar war—and a system of control for the rulers of the empire. The Flow is eternal—but it is not static. Just as a river changes course, The Flow changes as well, cutting off worlds from the rest of humanity. When it's discovered that The Flow is moving, possibly cutting off all human worlds from faster than light travel forever, three individuals—a scientist, a starship captain and the Empress of the Interdependency—are in a race against time to discover what, if anything, can be salvaged from an interstellar empire on the brink of collapse.​
The Collapsing Empire is eagerly awaited by all of Scalzi's fans around the world, and also serves as a great new entry point to Scalzi's accessible and much-lauded science fiction for anyone looking for an intelligent, action-packed ​read!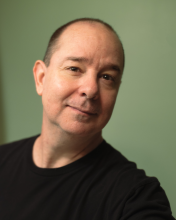 John Scalzi is one of the most popular SF authors of his generation. His debut, Old Man's War, won him the John W. Campbell Award for Best New Writer. His New York Times bestsellers include The Last Colony, Fuzzy Nation, Redshirts (which won the 2013 Hugo Award for Best Novel), The Last Emperox, and 2022's The Kaiju Preservation Society. Material from his blog, Whatever (whatever.scalzi.com), has earned him two other Hugo Awards. He lives in Ohio with his wife and daughter.
Recent Book
Starter Villain