Image
Crossroads of Ideas: Comparing the Creative Process in Science and Art
Presented in partnership with the Wisconsin Science Festival, a special Crossroads of Ideas conversation.
There is more overlap between scientific research and creative writing than you may think! Both involve a process of research, creative thought and storytelling, and in this panel we will discuss what these disciplines have in common and what each can take from the other. Acclaimed novelist Chloe Benjamin (The Immortalists) uses science to inform her fiction, while data scientist and statistician Claudia Solis-Lemus writes fiction and memoir when she isn't researching evolutionary biology and microbiome. Moderated by novelist and WID writer in residence Michelle Wildgen.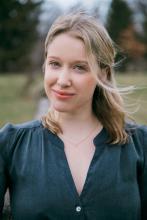 A Barnes & Noble Discover Great New Writers selection, LibraryReads favorite, and #1 Indie Next pick, The Immortalists was named a best book of 2018 by NPR, The Washington Post, Entertainment Weekly, and others. The Anatomy of Dreams received the Edna Ferber Fiction Book Award and was long listed for the 2014 Center for Fiction First Novel Prize. Originally from San Francisco, CA, Chloe is a graduate of Vassar College and the M.F.A. in fiction at the University of Wisconsin. Her work has been translated into over thirty languages. She lives with her husband and two Maine Coon cats in Madison, WI, where she is at work on a third novel.
Recent Book
The Immortalists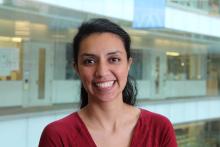 Claudia is an assistant professor at the Wisconsin Institute for Discovery and the Department of Plant Pathology at the University of Wisconsin-Madison. Originally from Mexico City, she did my Undergraduate degrees in Actuarial Sciences and Applied Mathematics at ITAM. Then, she did a MA in Mathematics and a PhD in Statistics at the University of Wisconsin-Madison.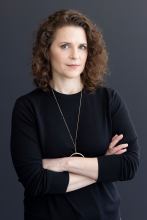 Michelle Wildgen's fourth novel will be published by Zibby Books in August 2023. Her first novel, You're Not You,  was adapted into a feature film starring Hilary Swank and Emmy Rossum. Her work has appeared in the New York Times Book Review and Modern Love, O Magazine, RealSimple.com, Best Food Writing, and elsewhere. A former executive editor with the award-winning literary journal Tin House, she is a freelance editor and creative writing teacher in Madison, Wis. Her featured novel is Wine People.