Image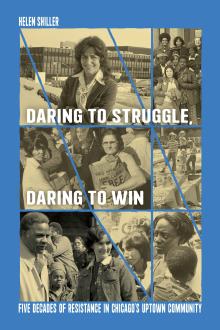 Daring to Struggle, Daring to Win
Daring to Struggle, Daring to Win tells the fascinating true story of Helen Shiller, a radical organizer turned independent politician, and her 40-year struggle for justice in Chicago. 
Helen Shiller went from radical anti-war activist in Wisconsin, to a white ally of the Black Panther Party in Chicago, building community coalitions that led her to ultimately win a seat on the city council, while helping to break the back of the radicalized opposition to Harold Washington, Chicago's first Black mayor. 
Shiller participated, when few others did, in the historic fight against the gentrification of a unique economically and racially mixed Uptown community on Chicago's Northside. With insight into community organizing and political battles in Chicago from the 1970s through 2010, this book details the many policy fights and conflicts in Chicago during this time, illuminating recurrent political themes and battles that remain relevant to this day. 
Daring to Struggle, Daring to Win is a compelling, insightful, must-read for all those struggling for a better world today.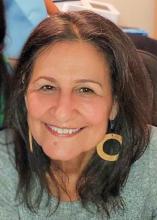 Helen Shiller is a daughter, a sister, a mother, but first and foremost she is a fighter. In her memoir Daring to Struggle Daring to Win, she recounts how her early, then unrecognized, initiation, by her immigrant father, into a long fight against fascism, anti- Semitism, and racism has spread across decades and pushed her activism into all aspects of her life, even motherhood. She starts at the very beginning with her both parents childhood and immigration stories, which later serves as her introduction into the fight for the people. Helen recounts her high school experiences in Vermont and her activism efforts afterwards in Wisconsin, leading her to 40-plus years of organizing in Chicago and then serving in the city council for nearly 25 years. Daring to Struggle Daring to Win was a finalist and awarded the silver seal from the Midwest Independent Publishers Association Book Awards for the non-fiction history category.
Recent Book
Daring to Struggle, Daring to Win