Image

A panel discussion of debut YA writers living in the Midwest. The authors will discuss their books, their paths to publication, their thoughts on writing for young adults, and their works in progress. The authors write in a variety of genres within YA, including mystery/thriller (Amelia Brunskill - The Window), science fiction (Adrienne Finlay - Your One & Only), and fantasy (Madeline Reynolds - Illusions).
About The Window: Anna is everything her identical twin is not. Outgoing and athletic, she is the opposite of quiet introvert Jess. The same on the outside, yet so completely different inside--it's hard to believe the girls are sisters, let alone twins. But they are. And they tell each other everything. Or so Jess thought. After Anna falls to her death while sneaking out her bedroom window, Jess's life begins to unravel. Everyone says it was an accident, but to Jess, that doesn't add up. Where was Anna going? Who was she meeting? And how long had Anna been lying to her? Jess is compelled to learn everything she can about the sister she thought she knew. At first it's a way to stay busy and find closure . . . but Jess soon discovers that her twin kept a lot of secrets. And as she digs deeper, she learns that the answers she's looking for may be truths that no one wants her to uncover. Because Anna wasn't the only one with secrets.
About Your One & Only: Your One & Only is a powerful YA debut set in the near future about the only human boy in a world populated by 9 clone models, and the girl who falls in love with him. Jack is a walking fossil. The only human among a sea of clones. It's been hundreds of years since humanity died off in the slow plague, leaving the clones behind to carry on human existence. Over time they've perfected their genes, moving further away from the imperfections of humanity. But if they really are perfect, why did they create Jack? While Jack longs for acceptance, Althea-310 struggles with the feeling that she's different from her sisters. Her fascination with Jack doesn't help. As Althea and Jack's connection grows stronger, so does the threat to their lives. What will happen if they do the unthinkable and fall in love?
About Illusions: Thomas Pendelton was born into wealth and prestige. He has a sensitive heart and wants nothing more than to write poetry. Instead, he is apprenticing for Neville Wighton the Great, an aging magician who has become somewhat crazed over the years in his pursuit of fame. With Thomas' help, Wighton is about to premiere the greatest illusion seen by man, for Thomas possesses something no other illusionist has: real magic. Many in the theatrical world are desperate to learn Wighton's big secret. One such magician is Paolo il Magnifico. His apprentice, Saverio Moretti, is also seeking the answer. He has a scheme to get close to Wighton by seducing Thomas but seduction turns to real feelings. Now the young men must struggle to keep the secret of their romance, as well as the secret of Thomas' magic, as both of these things could cost Thomas his life. Through journal entries, posters, letters, and other documents, Illusions is a story of love, betrayal, and of course, magic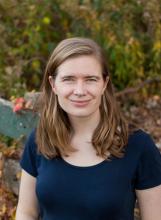 Amelia Brunskill was born in Australia, but she grew up mostly in Washington state where she picked a lot of blackberries, read a lot of books, and failed to properly appreciate the epic beauty of the mountains and the Pacific ocean. She earned her bachelor's degrees in Psychology and Art from the University of Washington and her master's in Information Studies from the University of Texas at Austin. She now lives in Chicago, where she works as a librarian. The Window is her debut novel.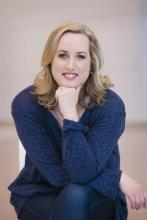 Adrianne Finlay received her PhD in literature and creative writing from Binghamton University. Originally from Ithaca, New York, she now lives in Cedar Falls, Iowa with her husband, the poet J. D. Schraffenberger, and their two young daughters. She is an associate professor of English and the Program Director of Creative Writing at Upper Iowa University in Fayette, Iowa. When she's not writing, reading, or grading, she's making soap to sell locally, raising money for type 1 diabetes research.
Recent Book
Your One & Only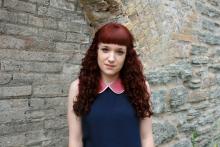 Madeline (Maddie) Reynolds is a writer based out of Chicago. Originally born and raised in Minnesota, she relocated to Chicago to pursue a career in writing and fell in love with the city. She has been very active in Chicago's literary community, taking various classes and workshops at StoryStudio in the Ravenswood neighborhood, volunteering at StoryStudio, joining a fantastic writing group centered around speculative fiction, attending the Chicago Writers Conference, etc. When she isn't writing, she loves going out to explore the city, spending time with her loving and supportive boyfriend, seeing live music, devouring Thai food, and marathoning the Lord of the Rings films. She is represented by Whitley Abell of The Jennifer De Chiara Literary Agency in New York.