Image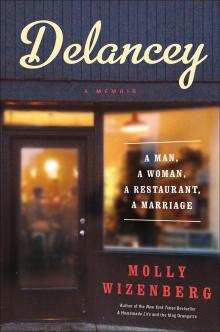 Delancey: A Man, A Woman, A Restaurant, A Marriage
When Molly Wizenberg married Brandon Pettit, she vowed always to support him, to work with him to make their hopes and dreams real. She evinced enthusiasm about Brandon's enthusiasms: building a violin, building a boat, and opening an ice cream store - none of which came to pass. So when Brandon started making plans to open a pizza restaurant, Molly felt sure that the restaurant would join the list of Brandon's abandoned projects. When she finally realized that Delancey really was going to happen, that Brandon was going to change all of her assumptions about what their married life would be like, it was too late - Molly found herself facing the first crisis in her young marriage.
Opening a restaurant is not like hosting a dinner party every night. Molly and Brandon's budget was small, and the tasks at hand were often overwhelming. They had to find a space they could afford, gut renovate it themselves, find second-hand furniture and equipment, build what furniture they couldn't find, buy and install a wood-burning oven, pass health inspections, hire staff, and establish a billing and payroll system. They lost a financial partner. Their cook disappeared the day they opened. Still, their restaurant was a success, and Molly managed to convince herself that she was happy in their new life – until Halloween night, when she was forced to admit she could no longer pretend. While Delancey is a funny and frank look at behind-the-scenes restaurant life, it is also a bravely honest and moving portrait of a tender young marriage and two partners who had to find out how to let each other go in order to come together.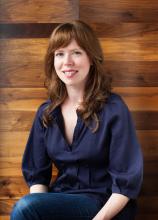 Molly Wizenberg is the voice behind Orangette, named the best food blog in the world by the London Times. Her first book, A Homemade Life: Stories and Recipes from My Kitchen Table, was a New York Times bestseller. Her work has appeared in Bon Appétit and The Washington Post. She lives in Seattle, Washington, with her husband Brandon Pettit and their daughter June.