Image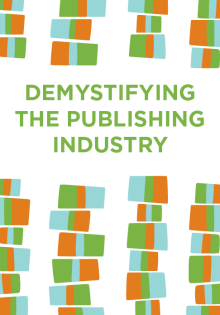 Demystifying the Publishing Industry
Join Rachel Werner, Ari Tison, and Ty Chapman for a conversation about their experiences in the publishing industry from before they were published through today. The authors will discuss various aspects of their journey to publication, including (but certainly not limited to) finding an agent, securing a book contract, navigating gatekeepers, pitching books in multiple genres, and collaborating with editors. This event will be a true discussion with audience questions and participation a vital and encouraged part of the program.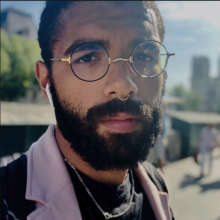 Ty Chapman is the author of Sarah Rising; Looking for Happy; A Door Made For Me, written with Tyler Merritt; as well as multiple forthcoming children's books through various publishers, and a forthcoming poetry collection through Button Poetry. Ty was a finalist for Tin House's 2022 Fall Residency, Button Poetry's 2020 Chapbook Contest, and Frontier Magazine's New Voices Contest. He is currently an MFA candidate in creative writing for children and young adults at Vermont College of Fine Arts and was recently named a Loft Literary Center Mirrors & Windows fellow and Mentor Series fellow.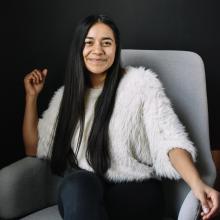 Ari Tison is an award-winning Bribri (Indigenous Costa Rican) American poet, essayist, educator, autoethnographer, and author of YA hybrid novel Saints of the Household + Untitled YA with FSG/BFYR. She is also forthcoming in various anthologies including Latine YA anthology Our Shadows Have Claws with Algonquin Young Readers. Her poetry and essays have been published in various literary journals including Poetry's first issue for young people. She has her MFA from Hamline University and is represented by Sara Crowe at Pippin Properties. She lives at family farm in a Wisconsin valley with her husband and child. 
Recent Book
Saints of the Household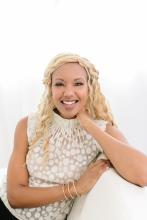 Rachel Werner is a teaching artist for Hugo House, The Loft Literary Center and Lighthouse Writers Workshop in addition to being the founder of The Little Book Project WI. Her literary writing and craft essays have been featured by Off Menu Press, Digging Through The Fat and Voyage YA Literary Journal. And her debut science book for kids "Floods" is one of the titles in Capstone's new Wild Earth Series. She also regularly contributes content to TheKitchn, The Spruce Eats, Mother Untitled and Fabulous Wisconsin. Rachel is represented by Savannah Brooks at The Jennifer De Chiara Literary Agency.