Image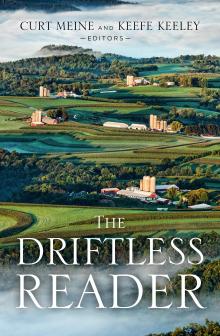 Editor, Curt Meine, and a panel of contributors read from and discuss of The Driftless Reader.  Ancient glaciers passed by the Driftless Area and waterways vein its interior, forming an enchanting, enigmatic landscape of sharp ridgetops and deep valleys. Across time, this rugged topography has been home to an astonishing variety of people: Sauk, Dakota, and Ho-Chunk villagers, Norwegian farmers and Mexican mercado owners, Dominican nuns and Buddhist monks, river raftsmen and Shakespearean actors, Cornish miners and African American barn builders, organic entrepreneurs and Hmong truck gardeners.
The Driftless Reader gathers writings that highlight the unique natural and cultural history, landscape, and literature of this region that encompasses southwestern Wisconsin and adjacent Minnesota, Iowa, and Illinois. The more than eighty selected texts include writings by Black Hawk, Mark Twain, Laura Ingalls Wilder, Frank Lloyd Wright, Aldo Leopold, David Rhodes, and many other Native people, explorers, scientists, historians, farmers, songwriters, journalists, and poets. Paintings, photographs, maps, and other images complement the texts, providing a deeper appreciation of this region's layered natural and human history.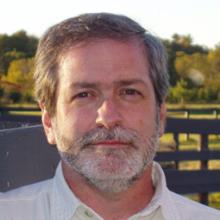 Curt Meine is a conservation biologist and writer affiliated with the Aldo Leopold Foundation, Center for Humans and Nature, International Crane Foundation, and University of Wisconsin–Madison. His many books include Aldo Leopold: His Life and Work and Wallace Stegner and the Continental Vision.
Recent Book
The Driftless Reader