Image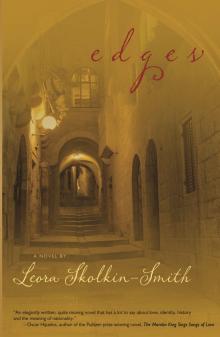 As the death toll mounts in the Gaza Strip, the world is again focused on a conflict reinforced by the border between Israel and Palestine. That border and its toll on Jerusalem, the city where her mother was born, haunted Leora Skolkin-Smith throughout her childhood. Decades later, she drew on memories of her mother and their visits to her homeland to create a richly atmospheric, deeply personal novel. "The first scenes I came up with were just about sitting around a dinner table in Jerusalem as a child," Leora recalls. "They made the people I loved laugh but also feel an intimacy with a place so terrifying." That novel, Edges: O Israel, O Palestine, was published by Glad Day Books in 2005 and nominated for a PEN/Faulkner Award by its first and most influential champion—the late, great Grace Paley, writer, poet, teacher, and social activist.
Now, readers can again travel back to an Israel before walls separated Arab from Jew and be transported by Leora Skolkin-Smith's powerful novel of family, love, and war. Proudly reissued by The Story Plant, Edges traces a young woman's journey of self-discovery amid turmoil. Set in the Middle East in the middle of the 1960s conflicts, the story revolves around 14-year-old Liana Bialik. Reeling from the suicide of her American-born father, Liana is abruptly uprooted from the safe, predictable New York suburbs. Driven by grief and desperation, Liana's mother decides to move back home—to Jerusalem. 
In this intoxicating and unsettling ancient city, Liana strives to distance herself from her overwhelming mother and learn the truth about why her father killed himself. Her quest is complicated by her sexual awakening and longing to find her place as a young Jewish woman caught between the promise of Israel and her mother's devotion to the old Palestine.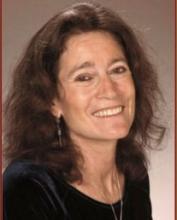 Leora Skolkin-Smith was born in Manhattan in 1952 and spent her childhood between Pound Ridge, New York, and Israel, with regular visits to her mother's birthplace in Jerusalem. She earned her BA, MFA, and a teaching fellowship from Sarah Lawrence College. As a writer, she has received numerous awards and honors, including a PEN/ Faulkner Grant, a Robert Gage Foundation Grant, and a PEN American Center Grant.