Image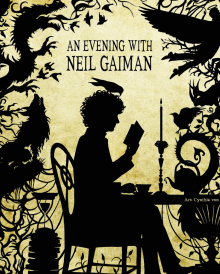 An Evening with Neil Gaiman
"I make things up and write them down" is the way Neil Gaiman describes his varied art. Today, as one of the most celebrated, best-selling writers of our time, his popular and critically acclaimed works bend genres while reaching audiences of all ages. In his live event, "An Evening with Neil Gaiman" he will tell stories and read stories, answer questions, and in his own words "amaze, befuddle and generally delight. It will be fun and odd and not like any other evening with Neil Gaiman."
** This is a ticketed event presented in partnership with FPC Live. ** A limited number of advance tickets to this event can still be purchased online.
Thank you for your interest in our upcoming event, An Evening with Neil Gaiman. All of the Wisconsin Book Festival tickets have been claimed. We appreciate your support and look forward to welcoming you to another event in the future. The Wisconsin Book Festival provided 250 free tickets to An Evening with Neil Gaiman to Wisconsin Book Festival. Attendees were able to request up to 4 tickets to the event. The Wisconsin Book Festival made every effort to group tickets together. Please note that this was not possible for every request. We asked that you only sign up for tickets that you are firmly committed to using. Tickets may not be resold on secondary market websites.
Doors will open at 6:30 PM. There will not be a book signing associated with this event.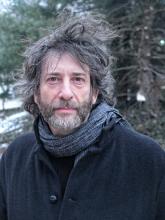 Neil Gaiman was born in Hampshire, UK, and now lives in the United States near Minneapolis. As a child he discovered his love of books, reading, and stories, devouring the works of C.S. Lewis, J.R.R. Tolkien, James Branch Cabell, Edgar Allan Poe, Michael Moorcock, Ursula K. LeGuin, Gene Wolfe, and G.K. Chesterton. A self-described "feral child who was raised in libraries," Gaiman credits librarians with fostering a life-long love of reading: "I wouldn't be who I am without libraries.