Image
Friends of UW-Madison Libraries Book Sale
This semiannual sale is organized by the Friends to help to support public events and lectures, priorities identified by the Vice Provost, special purchases and preservation of library materials, and grants for the visiting scholar program. We accept donations for upcoming sales on a continual basis. The sale is free (except the preview sale) and open to the public. More than 80 community volunteers participate in this event that draws students, faculty, and visitors from around the Midwest. Books for the sale are donated by University of Wisconsin faculty, staff, students, and Madison-area residents.
Preview Sale:  4:00-8:00 p.m. ($5 entry)
Thursday and Friday, October 13 and 14
Regular Sale: 10:30 a.m.-7:00 p.m. (no entry fee)
Bag Sale: 9:00 a.m.-1:00 p.m. ($5 per bag)
Bring your own grocery bag or purchase one for $1
From 1:05-2:00 p.m. the remaining books & items are free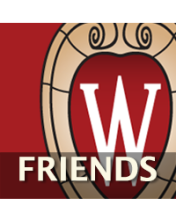 The Friends of the University of Wisconsin-Madison Libraries exist to support the operations of the UW-Madison campus libraries, particularly in maintaining, expanding, and preserving the Libraries' collections. These collections, spread among more than 30 campus libraries, are a gathering point for students and scholars from around the state and around the world. Now more than ever, support is necessary in order to maintain a world-class library system.