Image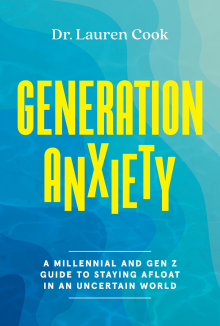 Millennials and Gen Z-ers are considered two of the most anxious generations in history, and with many intense generation-specific stressors facing them in recent years—including climate change, political polarization, systemic racism, gun violence, financial instability, and so much more, it's easy to see why people are being diagnosed with anxiety at alarming rates. 
Dr. Lauren Cook, a therapist who specializes in treating Millennials and Gen Z clients, and is a Millennial who also lives with anxiety, understands the many nuanced reasons why these two groups are struggling in different ways than their predecessors. Taking a feminist and intersectional lens, Dr. Cook shares her own struggles with anxiety and provides easy, actionable steps to help readers ride the waves of anxiety rather than constantly swimming against them. This relatable, honest, and information-packed book incorporates thorough, evidence-backed psychological research and diverse client experiences to illustrate a broad range of presentations of anxiety and help readers gain insight into their own stressors and effectively work through anxiety.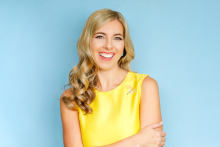 Dr. Lauren Cook is a licensed clinical psychologist, keynote speaker, and company consultant. She loves speaking around the country to help create more mentally healthy workplaces and schools. Dr. Cook owns a private practice, Heartship Psychological Services, where she serves individual adults, teens, and couples. Dr. Cook completed her doctorate in clinical psychology from Pepperdine University and has her master's in marriage and family therapy from the University of Southern California. She has been featured in the New York Times, Forbes, Bustle, and Medium, among other outlets. She currently lives in Los Angeles with her husband, son, and Siamese cat.
Recent Book
Generation Anxiety