Image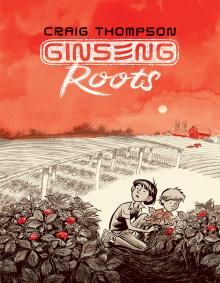 Community Rooms 301 & 302
Presented in partnership with the UW-Madison Center for East Asian Studies.
From ages 10 to 20, Craig Thompson and his little brother Phil, toiled in Wisconsin farms. Weeding and harvesting ginseng—an exotic medicinal herb that fetched huge profits in China—funded Craig's youthful obsession with comic books. Comics in turn, allowed him to escape his rural, working class trappings.
Now, for the first time in his career, Thompson is working in serial form, in a bimonthly comic book series. Part memoir, part travelogue, part essay—all comic book—Ginseng Roots explores class divide, agriculture, holistic healing, the 300 year long trade relationship between China and North America, childhood labor, and the bond between two brothers.
Four years in the making, the exact duration required to bring the prized crop to harvest, Ginseng Roots reaches its finale. Craig drives across the country for his parents' 50th wedding anniversary and wrestles with the ghosts of his childhood. His mother dreams of the Christian Rapture, his father sleeps in a barn with Mexican migrants, Phil imbibes ginseng moonshine, and farmers leave the ginseng industry to grow marijuana instead. This double-length issue sprawls across rural Wisconsin, reflecting on aging parents, changing America, and where to find a sense of belonging.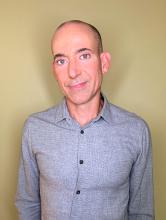 Craig Thompson is a cartoonist and the author of the award-winning books Blankets, Habibi, Carnet de Voyage, Good-bye Chunky Rice, and Ginseng Roots. Thompson was born in Michigan in 1975, and grew up in a rural farming community in central Wisconsin. His graphic novel Blankets won numerous industry awards and has been published in nearly twenty languages around the world. Thompson lives in Portland, Oregon.
Recent Book
Ginseng Roots