Image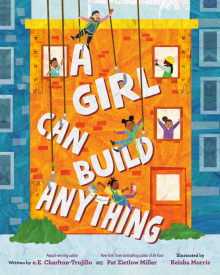 A Girl Can Build Anything
A brilliant, inclusive ode to self-expression, girl power, and the many things readers can create. Have you ever dreamed of building something? Maybe something little—like a birdhouse? Or something big—like a skyscraper? If you can envision it, you can build it! From tinkering to tool-wielding, from ideas on paper to big, lived-out dreams that require brick and mortar, this book will inspire readers to grab their own tools, get creative, and get building! Because they can. They can do anything. 
e.E. says, "While A Girl Can Build Anything celebrates the mental and physical experience of building, it's also a story about community, about perseverance, about innovation, and accepting failure as part of growing." Perfect for the real-life Rosie Revere Engineers or Ada Twist Scientists, and for all children, whether they're looking for a way to express themselves, a new hobby, or are dreaming of building a better world. 
Please note this event will take place at Pinney Library, Community Rooms A & B. Our friends with The Bubbler will also feature a Making Workshop. 
All kids who attend will receive a free copy of A Girl Can Build Anything, courtesy of the American Girl Fund for Children.
While we want to recognize the work of e.E. Charlton-Trujillo and Keisha Morris on A Girl Can Build Anything, they will not be present at this event.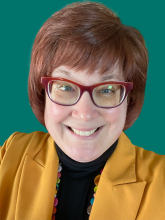 Pat Zietlow Miller is the New York Times bestselling, award-winning author of many picture books, including Sophie's Squash, Wherever You Go, Be Kind, Remarkably You, When You Are Brave, Be Strong, What Can You Do with a Rock?, and many others. She lives with her family in Wisconsin.
Recent Book
A Girl Can Build Anything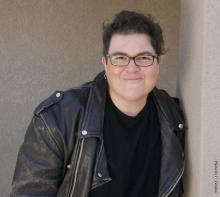 e.E. Charlton-Trujillo is a Mexican-American author, filmmaker, and co-founder of the nonprofit Never Counted Out. Trujillo has written several award-winning YA novels, and they are also the co-author of Lupe Lopez: Rock Star Rules and Lupe Lopez: Reading Rock Star with New York Times bestselling author Pat Zietlow Miller. They live in Texas.
Recent Book
A Girl Can Build Anything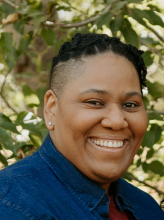 Keisha Morris is a freelance writer and illustrator for picture books and a member of SCBWI who loves getting to create characters whose personality jumps off the page. She earned her BFA in illustration at the Fashion Institute of Technology in New York. Keisha is the illustrator of several books for children, including Beautiful Black Boys Who Believe in a Better World, When My Cousins Come to Town, When the Schools Shut Down, and others. Keisha lives with her wife, daughter, and two crazy cats in Maryland.  
Recent Book
A Girl Can Build Anything