Image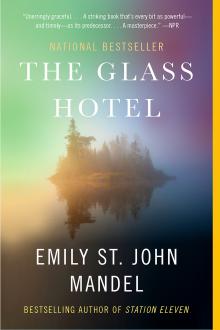 From the award-winning author of Station Eleven, an exhilarating novel set at the glittering intersection of two seemingly disparate events–a massive Ponzi scheme collapse and the mysterious disappearance of a woman from a ship at sea. Emily St. John Mandel will appear live on Crowdcast to discuss her newest book, The Glass Hotel, in conversation with Chloe Benjamin, author of The Immortalists. Join the event at: https://www.crowdcast.io/e/wbf-the-glass-hotel. Before the event begins, you will see a countdown and the event image. 
Vincent is a bartender at the Hotel Caiette, a five-star lodging on the northernmost tip of Vancouver Island. On the night she meets Jonathan Alkaitis, a hooded figure scrawls a message on the lobby's glass wall: Why don't you swallow broken glass. High above Manhattan, a greater crime is committed: Alkaitis is running an international Ponzi scheme, moving imaginary sums of money through clients' accounts. When the financial empire collapses, it obliterates countless fortunes and devastates lives. Vincent, who had been posing as Jonathan's wife, walks away into the night. Years later, a victim of the fraud is hired to investigate a strange occurrence: a woman has seemingly vanished from the deck of a container ship between ports of call.
In this captivating story of crisis and survival, Emily St. John Mandel takes readers through often hidden landscapes: campgrounds for the near-homeless, underground electronica clubs, the business of international shipping, service in luxury hotels, and life in a federal prison. Rife with unexpected beauty, The Glass Hotel is a captivating portrait of greed and guilt, love and delusion, ghosts and unintended consequences, and the infinite ways we search for meaning in our lives.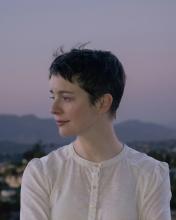 Emily St. John Mandel's five previous novels include The Glass Hotel, which has been translated into twenty-five languages, and Station Eleven, which was a finalist for a National Book Award and the PEN/Faulkner Award for Fiction, was the basis of a limited series on HBO Max, and has been translated into thirty-seven languages. She lives in New York City and Los Angeles.
Recent Book
Sea of Tranquility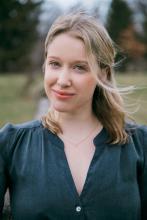 A Barnes & Noble Discover Great New Writers selection, LibraryReads favorite, and #1 Indie Next pick, The Immortalists was named a best book of 2018 by NPR, The Washington Post, Entertainment Weekly, and others. The Anatomy of Dreams received the Edna Ferber Fiction Book Award and was long listed for the 2014 Center for Fiction First Novel Prize. Originally from San Francisco, CA, Chloe is a graduate of Vassar College and the M.F.A. in fiction at the University of Wisconsin. Her work has been translated into over thirty languages. She lives with her husband and two Maine Coon cats in Madison, WI, where she is at work on a third novel.
Recent Book
The Immortalists