Image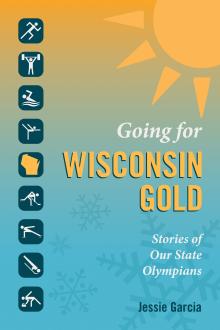 U-S-A! U-S-A! That familiar refrain is heard in every Olympics, but truly it could be "Wis-con-sin! Wis-con-sin!" Since pioneering hurdler Alvin Kraenzlein got his Olympic start in the Badger State in the 1890s, Wisconsin has nurtured, trained, or schooled more than 400 Olympic athletes in a vast array of sports—from weightlifter Oscar Osthoff to gymnast Paul Hamm; from Jesse Owen's relay-mate Ralph Metcalfe to sailor Buddy Melges; and from hockey's Mark Johnson and Karyn Bye to speed skaters Dan Jansen, Eric Heiden, Bonnie Blair, Casey FitzRandolph, and more! In Going for Wisconsin Gold, author and sportscaster Jesse Garcia provides insights into the lives of athletes who grew up or spent time in Wisconsin on their journey to the Olympic Games. She shares some of their most captivating tales—from those that have become legend such as Dan Jansen's heartbreaking falls and subsequent gold, to unlikely brushes with glory. Featuring the athletes' personal stories, many told in detail for the first time, as well as pictures from private collections, Going for Wisconsin Gold provides a new, deeper understanding of the sacrifices, joy, pain, heartbreak, and dedication it takes to reach the world's grandest sporting competition.
 
As part of the program, Garcia will lead Wisconsin Olympians featured in the book in a discussion about competing in and living after the Olympics. Those so far scheduled to appear include speed skaters Bonnie Blair and Casey FitzRandolph, Gold Medal sailing legend Buddy Melges, curler Mike Peplinski, and skeleton racer Matt Antoinne, as well as family representing some of Wisconsin's earliest Olympians, including 1900 Olympic Games track star Alvin Kraenzlein who pioneered the modern hurdles and 1904 Olympic Games weightlifter Oscar Osthoff.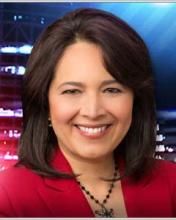 Madison native Jessie Garcia has been a TV sportscaster for twenty years, first with WISC in Madison and currently with WTMJ in Milwaukee. A graduate of the Boston University College of Communication, Garcia was one of the first women in the country to host an NFL coach's show. When not reporting or anchoring for WTMJ, Garcia can be found teaching journalism at Carroll University in Waukesha, writing her next two books, or enjoying time with her husband and their two sons.
Recent Book
My Life with the Green & Gold: Tales from 20 Years of Sportscasting