Image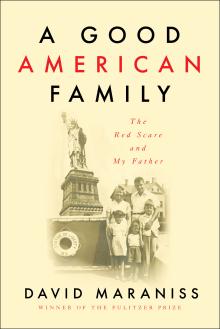 David Maraniss, Pulitzer Prize winning journalist and bestselling author, has been chronicling American life as told through sports figures (Vince Lombardi in When Pride Still Mattered and Clemente), future presidents (Bill Clinton in First in His Class and Barack Obama: The Story), and everyday heroes (They Marched into Sunlight, Rome 1960, and Once in a Great City). With A Good American Family, he turns the lens on his own family to examine the politics of the 1950s McCarthy era. A Good American Family captures a time of fear, paranoia, and injustice—and at the heart is the story of Maraniss's father. Elliott Maraniss, a World War II veteran who had commanded an all-black company in the Pacific, was spied on by the FBI, named as a communist by an informant, called before the House of Un-American Activities Committee, fired from his newspaper job, and blacklisted for five years. Ultimately, though, this is an optimistic book. Maraniss's father never lost faith in America, and he was eventually vindicated.
A Good American Family takes a larger look at what it means to be American. Maraniss weaves his father's story through the lives of his inquisitors and defenders as they struggle with the vital twentieth-century issues of race, fascism, communism, and first amendment freedoms. This cast of characters caught up in the Red Scare includes Chairman John Stephens Wood (a southern Democrat who in his youth had briefly belonged to the KKK), Charles Potter (a Republican who lost both legs during World War II and returned an outspoken anticommunist, only to later regret the excesses of McCarthyism), Frank Tavenner, Jr. (a lawyer from the Shenandoah Valley of Virginia who was the primary interrogator at the hearings, as well as acting Chief US Counsel at the Tokyo War Crimes Tribunal), George Crockett (Elliott Maraniss's defense lawyer—an African-American civil liberties advocate who also represented defendants in the Foley Square trial and was eventually jailed for contempt of court), Arthur Miller (the playwright who was a classmate of Elliott Maraniss's), and Bob Cummins (David Maraniss's uncle who fought against Franco in the Spanish Civil War).
A Good American Family powerfully evokes the political dysfunctions of the 1950s while underscoring what it really means to be an American. Maraniss explains, "I emerged with a clearer appreciation of the contractions and imperfections of the American story—and with a better understanding of my father, of our family and its secrets, and of myself." David Maraniss will appear in conversation with Doug Moe.
Doors will open for this event at 6:00 PM. The event is free and open to the public. Seating will be by general admission.
Wisconsin Book Festival members will have the opportunity to reserve a seat at this event. Support the Festival with your membership gift today!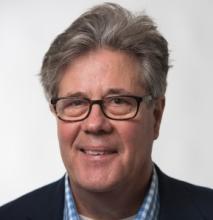 David Maraniss is an associate editor at The Washington Post and a distinguished visiting professor at Vanderbilt University. He has won two Pulitzer Prizes for journalism and was a finalist three other times. Among his bestselling books are biographies of Jim Thorpe, Bill Clinton, Barack Obama, Roberto Clemente, and Vince Lombardi, and a trilogy about the 1960s—Rome 1960; Once in a Great City (winner of the RFK Book Prize); and They Marched into Sunlight.
Recent Book
Path Lit by Lightning