Image

Presented in partnership with the University of Wisconsin Program in Creative Writing, this edition of Wisconsin Wednesdays features UW Alumnae Aria Aber and Elizabeth Powell for their new poetry collections, Hard Damage and Atomizer. Join the event at: https://www.crowdcast.io/e/hard-damage--atomizer. Before the event begins, you will see a countdown and the event image.
About Hard Damage: Hard Damage works to relentlessly interrogate the self and its shortcomings. In lyric and documentary poems and essayistic fragments, Aria Aber explores the historical and personal implications of Afghan American relations. Drawing on material dating back to the 1950s, she considers the consequences of these relations—in particular the funding of the Afghan mujahedeen, which led to the Taliban and modern-day Islamic terrorism—for her family and the world at large. Invested in and suspicious of the pain of family and the shame of selfhood, the speakers of these richly evocative and musical poems mourn the magnitude of citizenship as a state of place and a state of mind. While Hard Damage is framed by free-verse poetry, the middle sections comprise a lyric essay in fragments and a long documentary poem. Aber explores Rilke in the original German, the urban melancholia of city life, inherited trauma, and displacement on both linguistic and environmental levels, while employing surrealist and eerily domestic imagery.
About Atomizer: In Atomizer, Elizabeth A. I. Powell examines pressing questions of today, from equality and political unrest to the diminishing of democratic ideals, asking if it is even appropriate to write about love in a time seemingly hurtling toward authoritarianism. With honesty and humor, her poems explore fragrance and perfumery as a means of biological and religious seduction. Evoking Whitman's sentiment that we are all made of the same atoms, Atomizer looks toward an underestimated sense--scent--as a way to decipher the liminal spaces around us. Molecules of perfume create an invisible reality where narratives can unfold and interact, pathways through which Powell addresses issues of materialism, body image, and the physical and psychological contours of emotional relationships. A work of fearless social satire and humorous yet painful truth, Atomizer offers a cultural, political, and sociological account of love in the present moment.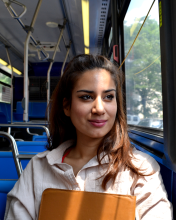 Aria Aber was raised in Germany. Her debut book Hard Damage won the Prairie Schooner Book Prize in Poetry and was published in September 2019. Her poems are forthcoming or have appeared in The New Yorker, New Republic, Kenyon Review, The Yale Review, Poem-A-Day, Narrative, Muzzle Magazine, Wasafiri and elsewhere. A graduate from the NYU MFA in Creative Writing, where she was the Writers in Public Schools Fellow, she holds awards and fellowships from Kundiman, Dickinson House, and the Wisconsin Institute of Creative Writing.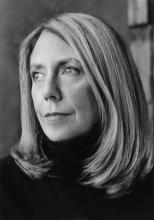 Elizabeth A.I. Powell is the author of three books of poems, including her latest collection, Atomizer. Her second book of poems, Willy Loman's Reckless Daughter: Living Truthfully Under Imaginary Circumstances was named a "Books We Love 2016" by The New Yorker, and was a Small Press Bestseller. Her first book of poems The Republic of Self was chosen by C.K. Williams as a New Issues First Book Prize winner. Her novel, Concerning the Holy Ghost's Interpretation of JCrew Catalogues was published in 2019 in the U.K.