Image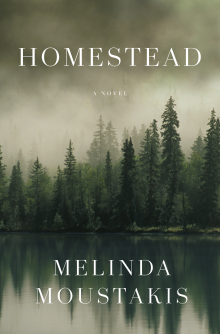 Homestead is based, in part, on the experiences of Melinda's grandparents, and the stories and mythology that grew out of her family's own Alaskan homesteading legacy. 
When Lawrence and Marie meet at Moose Lodge in Anchorage, 1956, he has a deed for 150 acres three hours outside the city, and she is fresh from a tumultuous upbringing in Texas and looking to blaze a new path. They marry days later, still strangers to one another, and begin the hard-fought, hard-bitten work of building a home, and a family, in the remote Alaskan wilderness. 
Immersive and deeply atmospheric, attuned to both the intimate and the elemental, Homestead is an unflinching portrait of a marriage, a love letter to the Alaskan landscape, and a nuanced exploration of the homesteading mythology of toughness, ownership, and self-reliance.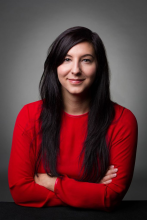 Melinda Moustakis was born in Fairbanks, Alaska, and grew up in California. Her story collection, Bear Down, Bear North: Alaska Stories, won the Flannery O'Connor Award, the Maurice Prize, and was a National Book Foundation 5 Under 35 selection. Her work has appeared in American Short Fiction, Alaska Quarterly Review, Granta, Kenyon Review, and elsewhere, and has been awarded an O. Henry Prize. She is the recipient of the Hodder Fellowship from Princeton University, the NEA Literature Fellowship, the Kenyon Review Fellowship, and the Rona Jaffe Cullman Fellowship at the New York Public Library. Homestead is her debut novel.