Image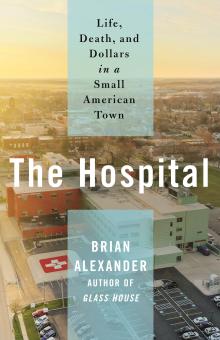 An intimate, heart wrenching portrait of one small hospital that reveals the magnitude of America's health care crises. Brian Alexander will appear live on Crowdcast to discuss his newest book, The Hospital, in conversation with Angela Fitzgerald Ward, host of Wisconsin Life on WPR. Join the event at: https://www.crowdcast.io/e/wbf-the-hospital. Before the event begins, you will see a countdown and the event image. 
By following the struggle for survival of one small-town hospital, and the patients who walk, or are carried, through its doors, The Hospital takes readers into the world of the American medical industry in a way no book has done before. Americans are dying sooner, and living in poorer health. Alexander argues that no plan will solve America's health crisis until the deeper causes of that crisis are addressed. Bryan, Ohio's hospital, is losing money, making it vulnerable to big health systems seeking domination and Phil Ennen, CEO, has been fighting to preserve its independence. Meanwhile, Bryan, a town of 8,500 people in Ohio's northwest corner, is still trying to recover from the Great Recession. As local leaders struggle to address the town's problems, and the hospital fights for its life amid a rapidly consolidating medical and hospital industry, a 39-year-old diabetic literally fights for his limbs, and a 55-year-old contractor lies dying in the emergency room. With these and other stories, Alexander strips away the wonkiness of policy to reveal Americans' struggle for health against a powerful system that's stacked against them, but yet so fragile it blows apart when the pandemic hits. Culminating with COVID-19, this book offers a blueprint for how we created the crisis we're in.
This series, featuring authors and books focused on health care issues faced by underserved communities, is made possible through a partnership with the Madison Public Library and the All of Us Research Program at the University of Wisconsin-Madison. As part of the partnership, free copies of The Hospital will be distributed for free to the first 100 attendees who sign up. During the event, there will be a link at the bottom of the screen, fill out the form, and a book will be sent to you.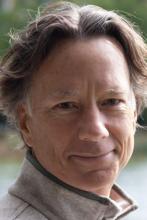 Brian Alexander, the author of Glass House and winner of the Ohioana Book Awards, is a contributing writer to The Atlantic. He's written for the New York Times, Los Angeles Times, Esquire, among others. He's spoken at The Obama Foundation Summit, and in Washington to members of the Senate and House of Representatives. He lives in San Diego.