Image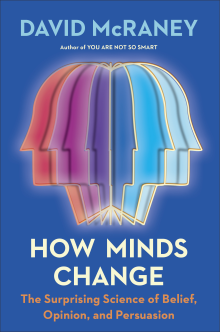 Presented in partnership with Go Big Read.
Bridging emergent research in psychology and neuroscience with conversations among political activists, cult members, and conspiracy theorists, How Minds Change interrogates the mechanisms that determine personal and collective opinion and belief. Crafted by international bestseller and expert in the psychology of reasoning, David McRaney, How Minds Change is both an exploration into the art of persuasion and a practical guide for navigating polarization and enacting social change.
Approachable and empathetic, How Minds Change is a thoughtful and pressing text for the current age. McRaney condenses dense scientific research into useful, ethical techniques for anyone interested in not just how we come to form beliefs, but why we come to identify ourselves with particular schools of thought. How Minds Change suggests that transformation is not just possible, but necessary as we strive towards meaningful connection in divisive times.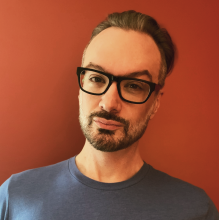 David McRaney is a bestselling author, science journalist, and lecturer. In 2009 McRaney created the blog and podcast You Are Not So Smart, interviewing scientists who study the psychology of reasoning and decision-making. In 2012 the blog became an internationally bestselling book by the same name, followed by You Are Now Less Dumb in 2013. McRaney received a degree in Journalism from the University of Southern Mississippi, and his writing has been featured in Politico, Salon, Boing Boing, The Atlantic and elsewhere.
Recent Book
How Minds Change