Image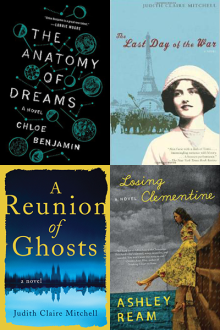 Madison authors Chloe Benjamin (The Anatomy of Dreams), Judith Claire Mitchell (author of The Last Day of the War and the forthcoming A Reunion of Ghosts), and Ashley Ream (Losing Clementine), discuss the path to publication, from drafting to securing an agent, submitting to publishers, and revising with an editor. The panel will also include brief readings by each author and a Q&A."
Chloe Benjamin's The Anatomy of Dreams:
"Human beings are more productive than ever before, but they're also unhappier. They feel oppressed by the limits of their lives: the boredom, the repetition, the fatigue. What if you could use your sleep to do more—to receive all of the traditional regenerative benefits while problem-solving, healing, even experiencing alternate worlds? Wouldn't you be capable of extraordinary things?"  So asks Dr. Adrian Keller, a charismatic medical researcher who has staked his career on the therapeutic potential of lucid dreaming. Keller is headmaster of a boarding school in Northern California where Sylvie Patterson, a student, falls in love with a spirited  classmate named Gabe. Over the next six years, Gabe and Sylvie become increasingly involved in Keller's work, following him from the redwood forests of Eureka, California to the New England coast. But when a new opportunity brings the trio to Wisconsin, Sylvie begins to doubt the ethics of Keller's controversial research, fearing dangerous consequences. As she navigates the hazy, permeable boundaries between what is real and what isn't, who can be trusted and who cannot, Sylvie also faces surprising developments in herself: an unexpected infatuation, growing paranoia and a new sense of rebellion. Marking the arrival of a tremendous new talent, The Anatomy of Dreams is a hypnotic literary debut that reveals the slippery nature of trust—and the immense power of our dreams.
Judith Claire Mitchell's A Reunion of Ghosts:
How do three sisters write a single suicide note? In the waning days of 1999, the Alter sisters–Lady, Vee, and Delph–finalize their plans to end their lives. Their reasons are not theirs alone; they are the last in a long line of Alters who have killed themselves, beginning with their great-grandmother, the wife of a German-Jewish Nobel Prize-winning chemist who developed not only the first poison gas used in World War I, but also the lethal agent used in Third Reich gas chambers. The unmarried and childless sisters also define themselves by their own bad luck. But despite their pain they love each other fiercely, and share a darkly brilliant sense of humor. As they gather to close the circle of the Alter curse, an epic story of four generations of one family – inspired in part by the troubled life of Fritz Haber, Nobel Prize winner and inventor of chlorine gas – unfolds. A Reunion of Ghosts is a tale of fate and blood, sin and absolution; partly a memoir of sisters unified by a singular burden, partly an unflinching eulogy of those who have gone before; and above all, a profound commentary on the events of the 20th century. "A rich portrait of a complicated family, at turns violent and hilarious, shot through with love and death and the scars that reappear generation after generation, through decades and across continents." – Emma Straub, New York Times bestselling author of The Vacationers.
Ashley Ream's Losing Clementine:
World renowned artist and sharp-tongued wit Clementine Pritchard has decided that she's done. After flushing away a medicine cabinet full of prescriptions, she gives herself thirty days to tie up loose ends—finish one last painting, make nice with her ex-husband and find a home for her cat. Clementine plans to spend the month she has left in a swirl of art world parties, manic work sessions, and outrageous acts—but what she doesn't expect is to uncover secrets surrounding the tragedy that befell her mother and sister. In an ending no one sees coming, will we lose Clementine or will we find her?  "Losing Clementine is poignant and insightful and also surprisingly funny, thanks to its nasty, charming narrator." -- Gillian Flynn, author of Gone Girl.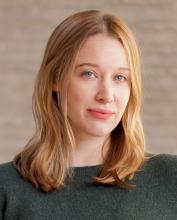 Recent Book
The Immortalists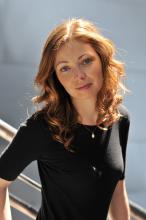 Ashley Ream got her first job at a newspaper when she was 16. After working in newsrooms across Missouri, Florida and Texas, she gave up the deadlines to pursue fiction. Her debut novel, Losing Clementine, which sold at auction, was a Barnes & Noble debut pick, a Sutter Home Book Club pick and was short-listed for the Balcones Fiction Prize. She and her books have appeared in L.A. Weekly, Los Angeles Magazine, Bust Magazine, the Kansas City Star and Marathon & Beyond Magazine, among many others.
Recent Book
The 100 Year Miracle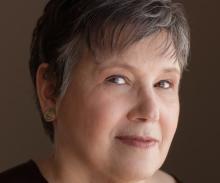 Judith Claire Mitchell is the author of the novels THE LAST DAY OF THE WAR and the forthcoming A REUNION OF GHOSTS, which sold  in a pre-emptive bid and was a Publishers Lunch Deal of the Day. She is a professor of English at the University of Wisconsin-Madison, where she teaches classes in writing fiction and directs the MFA program in creative writing.
Recent Book
A Reunion of Ghosts