Image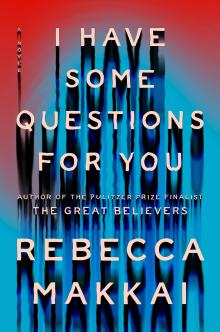 I Have Some Questions for You
Though podcaster Bodie Kane spends her days researching old Hollywood, and the disenfranchised women spat out by the studio system, she is content to forget her own past—the family tragedy that marred her adolescence, her four largely miserable years at a New Hampshire boarding school, and the 1995 murder of a classmate, Thalia Keith. The circumstances surrounding Thalia's death and the conviction of the school's athletic trainer, Omar Evans, are the subject of intense fascination online, yet Bodie prefers—needs—to let sleeping dogs lie. But when Granby invites her back to teach a two-week course, Bodie finds herself inexorably drawn to the case and its increasingly apparent flaws. In their rush to convict Omar, did the police overlook other suspects? Is the real killer still out there? As she falls down the very rabbit hole she was so determined to avoid, Bodie begins to wonder if she wasn't as much of an outsider at Granby as she'd thought—if, perhaps, back in 1995, she knew something that might have held the key to solving the case.

I Have Some Questions for You is both a page-turner that will have readers racing to the end, and a profound, deeply felt novel that interrogates our cultural obsession with true crime and violence against women – Thalia being "young enough and white enough and pretty enough and rich enough that people paid attention." A brilliant work from one of our most acclaimed contemporary writers, it is Makkai's finest achievement yet. 
Copies of I Have Some Questions for You will be distributed for free to all attendees courtesy of a gift from the Cheryl Rosen Weston Estate. The event is free and open to the public.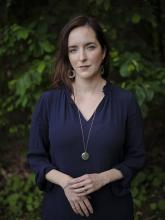 Rebecca Makkai's last novel, The Great Believers, was a finalist for both the Pulitzer Prize and the National Book Award; it was the winner of the ALA Carnegie Medal, the Stonewall Book Award, the Clark Prize, and the Los Angeles Times Book Prize; and it was chosen as one of the Ten Best Books of 2018 by The New York Times. Her other books are the novels The Borrower and The Hundred-Year House, and the collection Music for Wartime—four stories from which appeared in The Best American Short Stories. A 2022 Guggenheim Fellow, Rebecca is on the MFA faculties of the University of Nevada, Reno at Lake Tahoe and Northwestern University, and is Artistic Director of StoryStudio Chicago.
Recent Book
I Have Some Questions for You