Image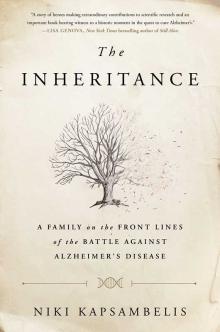 Community Rooms 301 & 302
Every sixty-nine seconds, someone is diagnosed with Alzheimer's. It is the sixth-leading cause of death in the United States and the only cause of death in the top 10 without a way to prevent, cure, or even slow its progression. Today an estimated 24 to 36 million people worldwide suffer from Alzheimer's, 5.3 million in the United States alone.  These numbers continue to swell with the "silver tsunami," a generation of baby boomers whose health demands could wreak devastation on an already burdened system. If science doesn't find a way to stop or prevent this global health crisis unfolding before our eyes, the population affected by this disease will triple by 2050, with a cost to Americans of $20 trillion in today's dollars.  
Members of the DeMoe family of North Dakota have the most devastating form of the disease: early onset Alzheimer's, an inherited genetic mutation that causes the disease in 100 percent of cases and has a 50 percent chance of being passed onto the next generation. "The genetic guarantee was a double-edged sword," Kapsambelis writes. "For science, it meant researchers had the perfect specimens to study. But for the DeMoes, it was a catastrophe." Of the six DeMoe children whose father had it, five have inherited the gene. The sixth, Karla, has inherited responsibility for all of them.  "The DeMoes saw only one path toward hope," Kapsambelis says. "If their bodies could help science ferret out an answer, they might save their children." Rather than give up, the DeMoes agreed to spend their precious, abbreviated years as part of a worldwide study that could utterly change the landscape of Alzheimer's research and offers the brightest hope for future treatments and possibly, a cure.
The Inheritance offers an intimate, raw look at an inspiring family demonstrating resilience and grit in the face of all the odds stacked against them. Drawing from several years of in-depth research with this charming and upbeat family, Kapsambelis tells the story of Alzheimer's through the humanizing lens of these ordinary people made extraordinary by both their terrible circumstances and their bravery. The DeMoes' story is intertwined with the dramatic narrative history of Alzheimer's, the cutting-edge research that brings us ever closer to a possible cure, and the accounts of the extraordinary doctors spearheading these groundbreaking studies. From the oil fields of North Dakota to the jungles of Colombia, The Inheritance redefines courage in the face of one of the most pervasive and mysterious pandemics of our time.
Presented in partnership with the Wisconsin Science Festival.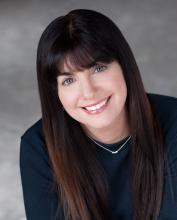 Niki Kapsambelis's work has appeared in publications around the world, including the Washington Post, Los Angeles Times, People, and the Associated Press. She received her BA and BS from Boston University and lives in Pennsylvania. The Inheritance is her first book.
Recent Book
The Inheritance