Image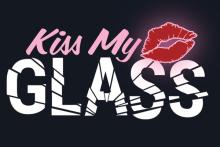 Big Ideas + Nerd Nite = One great night of nerdiness in partnership with the Wisconsin Science Festival! Join us at the High Noon Saloon for prizes, fluorescent cocktails & guest host Maynard Okereke, the HipHop MD.
Doors open at 6:30 p.m. No cover. For adults only.
7 p.m. – Big Ideas for Busy People
Flash talks on glass from some of UW-Madison's biggest brains.
Featuring big ideas from:
* Kevin Eliceiri, medical physics: Cells under the Magnifying Glass
* Helen Lee, art: To Write in Glass
* Michael Maseda, astronomy: What's the Big Deal about the James Webb Space Telescope?
* Laura Monahan, zoology: Glass Sea Creatures: Teaching Tools, Works of Art or Something More?
* Andreas Velten, biostatistics and medical informatics: Color Vision 2.0: What Is Fluorescence and What Is It Good For?
* Filiz Yesilkoy, biomedical engineering: Nanoengineered Smart Glass for Next-Generation Technologies
8:30 p.m. – Nerd Nite
Hear from some of our favorite nerds.
Maynard Okereke, better known as the Hip Hop M.D.,  graduated from the University of Washington with a degree in Civil Engineering.  He is an award winning Science Communicator, having received both the Asteroid Award for "Best Streaming Content" and the People of Change Award for his community outreach efforts.  His passion for science and entertainment, along with his curiosity for new innovation has taken him through an incredible life journey.​