Image

Join authors Ali Berlow, Alan Guebert, and Gracie Foxwell, alongside local farmers for a discussion of how we can all engage with the food we eat.  We will discuss practical approaches and common challenges to eating sustainably and present tangible things we all can do to improve our food system.   
 
 
About The Food Activist Handbook:
Small steps can create big changes in your community's food quality and food security, helping to get more healthy food to more people and support a better food system. Ali Berlow shows you dozens of things that anyone can do, from creating a neighborhood kitchen for preserving fresh food to mapping farmland, connecting food pantries with food producers, starting a school garden, and organizing a community composting initiative. Every action you take can help keep farmers on the land and family farms intact, keep money in the local economy, reduce the carbon footprint associated with food transportation, and preserve local landscapes. If you've had enough of E. coli scares, disappearing farmland, pesticide problems, and hunger in your community, this inspiring book will show you exactly how one person really can make a difference.
 
About The Land of Milk and Uncle Honey:
 
"The river was in God's hands, the cows in ours." So passed the days on Indian Farm, a dairy operation on 720 acres of rich Illinois bottomland. In the memoir The Land of Milk and Uncle Honey, Alan Guebert and his daughter Mary Grace Foxwell recall Guebert's years on the land working as part of that all-consuming collaborative effort known as the family farm. Here are Guebert's tireless parents, measuring the year not in months but in seasons for sewing, haying, and doing the books; Jackie the farmhand, needing ninety minutes to do sixty minutes' work and cussing the entire time; "Hoard the Dairyman," sore fingers wrapped in electrician's tape, sharing wine and the prettiest Christmas tree ever; and the unflappable Uncle Honey, spreading mayhem via mistreated machinery, flipped wagons, and the careless union of diesel fuel and fire. Guebert's heartfelt and humorous reminiscences depict the hard labor and simple pleasures to be found in ennobling work, and show that in life, as in farming, Uncle Honey had it right with his succinct philosophy for overcoming adversity: "the secret's not to stop."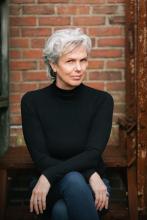 Ali Berlow is the author of The Food Activist Handbook and The Mobile Poultry Slaughterhouse, the co-owner of Edible Vineyard, and has been writing professionally for over 10 years. She got her start in 2002 with the NPR essay series "A Cook's Notebook". Nine years ago Berlow founded Island Grown Initiative, a grassrooots nonprofit on Martha's Vineyard. Under her leadership and vision, Island Grown Initiative launched many of the types of projects and ventures described in this book. She lives in West Tisbury, Massachusetts, and in Putney, Vermont.
Recent Book
The Food Activist Handbook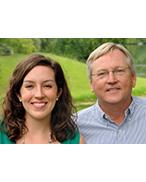 Alan Guebert was raised on an 720-acre, 100-cow southern Illinois dairy farm. After graduating from the University of Illinois in 1980, he was a writer and senior editor at Professional Farmers of America and Successful Farming magazine as well as a contributing editor to Farm Journal magazine. He began his weekly syndicated column The Farm and Food File in 1993 and it now appears in 70 newspapers throughout the United States and Canada. Alan and his wife, Catherine, live in central Illinois.
Recent Book
The Land of Milk and Uncle Honey