Image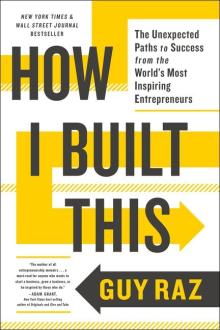 Lunch for Libraries - Guy Raz
Presented by BMO Harris Bank, this year's Lunch for Libraries event will feature Guy Raz. Guy will appear live at Monona Terrace to discuss his newest book, How I Built This. Join us for this annual fundraiser on May 16th at 12:00 PM. 
A NEW YORK TIMES  Bestseller and a WALL STREET JOURNAL #1 Best-selling Business Book! Based on the highly acclaimed NPR podcast, How I Built This with Guy Raz, this book offers priceless insights and inspiration from the world's top entrepreneurs on how to start, launch, and build a successful venture. Award-winning journalist and NPR host Guy Raz has interviewed more than two-hundred highly successful entrepreneurs to uncover amazing true stories like these. In How I Built This, he shares tips for every entrepreneur's journey: from the early days of formulating your idea, to raising money and recruiting employees, to fending off competitors, to finally paying yourself a real salary. This is a must-read for anyone who has ever dreamed of starting their own business or wondered how trailblazing entrepreneurs made their own dreams a reality.
Purchase your tickets today for Madison Public Library Foundation's annual Lunch for Libraries virtual fundraiser! Individual tickets are $125, including a Wisconsin Book Festival membership to support free, year-round author programming ($100 without the membership). Every guest will receive a signed paperback copy of How I Built This. Please purchase your tickets by May 5 to receive the book before the event. Lunch for Libraries proceeds fuel year-round author programming of the Wisconsin Book Festival, presented by Madison Public Library in partnership with Madison Public Library Foundation. The majority of Lunch for Libraries proceeds go toward the Wisconsin Book Festival's free, year-round author programming. A portion of Lunch for Libraries proceeds fund Madison Public Library youth literacy efforts. 
To create the safest possible event atmosphere, admission to Lunch for Libraries requires proof of full COVID-19 vaccination or proof of a negative COVID-19 test within 48 hours of event entry.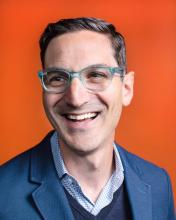 Guy Raz is the creator and host of the popular podcasts How I Built This, Wisdom from the Top, and The Rewind on Spotify. He's also the co-creator of the acclaimed podcasts TED Radio Hour and the children's program Wow in the World. He's received the Edward R. Murrow Award, the Daniel Schorr Journalism Prize, the National Headliner Award, and the NABJ Award, among many others and was a Nieman journalism fellow at Harvard. He lives in the Bay Area.
Recent Book
How I Built This