Image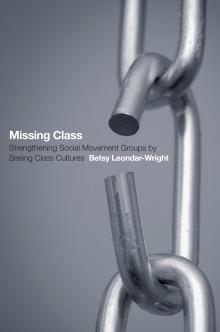 Missing Class: How Seeing Class Cultures Can Strengthen Social Movement Groups
Many activists worry about the same few problems in their groups: low turnout, inactive members, conflicting views on racism, overtalking, and offensive violations of group norms. But in searching for solutions to these predictable and intractable troubles, progressive social movement groups overlook class culture differences. In Missing Class, Betsy Leondar-Wright uses a class-focused lens to show that members with different class life experiences tend to approach these problems differently. This perspective enables readers to envision new solutions that draw on the strengths of all class cultures to form the basis of stronger cross-class and multiracial movements.
The first comprehensive empirical study of US activist class cultures, Missing Class looks at class dynamics in 25 groups that span the gamut of social movement organizations in the United States today, including the labor movement, grassroots community organizing, and groups working on global causes in the anarchist and progressive traditions. Leondar-Wright applies Pierre Bourdieu's theories of cultural capital and habitus to four class trajectories: lifelong working-class and poor; lifelong professional middle class; voluntarily downwardly mobile; and upwardly mobile.
Compellingly written for both activists and social scientists, this book describes class differences in paths to activism, attitudes toward leadership, methods of conflict resolution, ways of using language, diversity practices, use of humor, methods of recruiting, and group process preferences. Too often, we miss class. Missing Class makes a persuasive case that seeing class culture differences could enable activists to strengthen their own groups and build more durable cross-class alliances for social justice.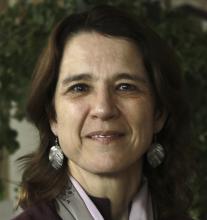 Betsy Leondar-Wright is the Program Director of Class Action (www.classism.org). She is the author of Class Matters: Cross-Class Alliance Building for Middle-Class Activists and coauthor of The Color of Wealth: The Story Behind the U.S. Racial Wealth Divide.
Recent Book
Missing Class