Image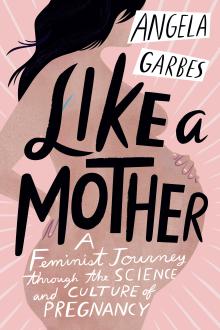 A candid, feminist, and personal deep dive into the science and culture of pregnancy and motherhood. Like most first-time mothers, Angela Garbes was filled with questions when she became pregnant. What exactly is a placenta and how does it function? How does a body go into labor? Why is breast best? Is wine totally off-limits? But as she soon discovered, it's not easy to find satisfying answers. Your obstetrician will cautiously quote statistics; online sources will scare you with conflicting and often inaccurate data; and even the most trusted books will offer information with a heavy dose of judgment. To educate herself, the food and culture writer embarked on an intensive journey of exploration, diving into the scientific mysteries and cultural attitudes that surround motherhood to find answers to questions that had only previously been given in the form of advice about what women ought to do—rather than allowing them the freedom to choose the right path for themselves.
Angela Garbes will appear on Crowdcast to discuss her book, Like a Mother., in conversation with Tia Murray, Founder & CEO of Harambee Village Doulas. Join the event at: https://www.crowdcast.io/e/wbf-like-a-mother. Before the event begins, you will see a countdown and the event image.
In Like a Mother, Garbes offers a rigorously researched and compelling look at the physiology, biology, and psychology of pregnancy and motherhood, informed by in-depth reportage and personal experience. With the curiosity of a journalist, the perspective of a feminist, and the intimacy and urgency of a mother, she explores the emerging science behind the pressing questions women have about everything from miscarriage to complicated labors to postpartum changes. The result is a visceral, full-frontal look at what's really happening during those nine life-altering months, and why women deserve access to better care, support, and information. Infused with humor and born out of awe, appreciation, and understanding of the female body and its strength, Like a Mother debunks common myths and dated assumptions, offering guidance and camaraderie to women navigating one of the biggest and most profound changes in their lives.
This series, featuring authors and books focused on health care issues faced by underserved communities, is made possible through a partnership with the Madison Public Library and the All of Us Research Program at the University of Wisconsin-Madison. As part of the partnership, free copies of Like a Mother will be distributed for free to the first 100 attendees who sign up. During the event, there will be a link at the bottom of the screen, fill out the form, and a book will be sent to you.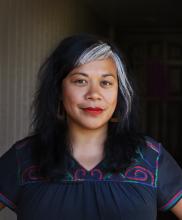 Angela Garbes is the author of Like a Mother, a narrative nonfiction book exploring the emerging science and cultural myths of pregnancy. Like a Mother was an NPR Best Book of 2018 and finalist for the Washington State Book Award in Nonfiction. Her writing has appeared in The New York Times, New York, The Cut, and featured on NPR's Fresh Air. She lives in Seattle. 
Recent Book
Like a Mother