Image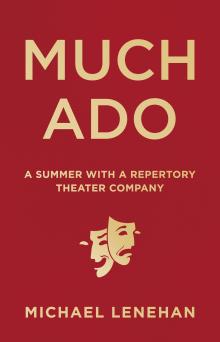 Much Ado: A Summer with a Repertory Theater Company
Presented in partnership with the Year of Shakespeare in Wisconsin, Much Ado provides readers with an intimate, behind-the-scenes look at the lauded American Players Theatre, focusing on its 2014 production of William Shakespeare's Much Ado About Nothing.
 
Regional repertory theater is a wellspring of American cultural life. Not beholden to the pressures of Broadway, far-flung companies are able to put on productions of impressive size, scope, and quality—inspiring Time to declare that regional theater proves "all the country's a stage." The American Players Theatre, founded in 1979 in the very small town of Spring Green, Wisconsin, is no exception. The Wall Street Journal's Terry Teachout has called the APT "the best classical theater company in America." It's also one of the must successful, with an annual budget of $6 million and a total of more than 100,000 tickets sold each season.
 
How does a theater troupe turn a script into a play? How do the actors imagine and develop their roles? What does the director do? How are the playwright's intentions discovered, and how much do they count? How do the set and costumes and music contribute to the meaning? In Much Ado, Lenehan approaches these questions with the curiosity of a fan and the skills of an award-winning journalist. In doing so, he provides readers with a deep sense of the company's great artistry and craft, a glimpse into the intricate technical logistics involved with outdoor theater, and a witty perspective on one of the Bard's most famous comedies.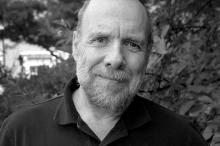 Michael Lenehan is an award-winning Chicago-based writer and editor who for many years was the chief editorial executive at the Chicago Reader. He has written for the Atlantic Monthly, where he was a contributing editor in the 1980s and 90s, and for Chicago magazine and the New York Times, among others. He is the author of Ramblers: Loyola Chicago 1963—The Team that Changed the Color of College Basketball. He grew up in Fair Lawn, NJ, and graduated from Notre Dame. He lives in Chicago with his wife Mary Williams.