Image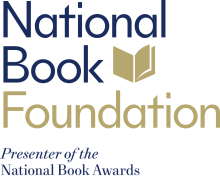 NBF Presents Making Sense of One Another: Literature and Connection
In a country deeply divided by geography, politics, income, and so many other things, join the National Book Foundation at the Wisconsin Book Festival for an invigorating panel with National Book Award honored authors, exploring how fiction helps us to understand ourselves, our neighbors, and the world around us. Featuring 2015 National Book Award Fiction Finalists Karen Bender and Chris Bachelder. 
NBF Presents comprises multiple series of author panels and book talks that focus on literature and its relationship to cultural issues and themes. This effort represents a major push to create wider programming that is able to serve a far larger and diverse population of readers. The Foundation will partner with libraries, colleges, festivals, conferences, schools, and performance venues to build comprehensive and accessible programming that brings National Book Awards authors and other acclaimed literary and academic figures to communities across America.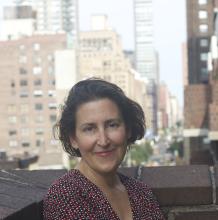 Karen E. Bender is the author of the story collection Refund, which was a Finalist for a National Book Award Finalist in 2015, and shortlisted for the Frank O'Connor International Short Story Award. She is also the author of two novels, Like Normal People and A Town of Empty Rooms. A second story collection, The New Order, will be published by Counterpoint Press in November.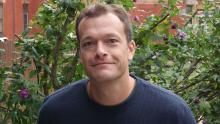 Chris Bachelder is the author of four novels, including The Throwback Special, a finalist for the 2016 National Book Award.  He lives in Cincinnati with his wife and two daughters.
Recent Book
The Throwback Special