Image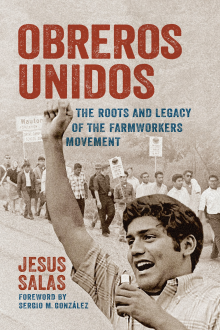 Obreros Unidos: The Roots and Legacy of the Farmworkers Movement
Presented in partnership with the Wisconsin Historical Society Press. 

In the 1960s, noted labor leader Jesus Salas energized the farmworkers movement in Wisconsin. His new memoir shares the story of his work, the transnational movement he co-organized, and the long fight for improved working conditions and fairness for migrant workers and their families.

Salas recounts his childhood experiences as a migrant laborer, traveling with his family from
Texas to Illinois, Wisconsin, and other states. In riveting detail, he describes the brutal working
conditions and overcrowded camps experienced by the Mexican-American and Tejano workers who fueled the Midwest's agriculture industry.

Inspired by the example of César Chávez, Salas and others to led a historic march from
Wautoma to Madison in 1966, demanding that Wisconsin lawmakers address rampant violations of Wisconsin's minimum wage laws and housing codes. To further the fight for fairness and respect, as well as to provide much-needed services to migrant families, Salas teamed with other young labor leaders to cofound Obreros Unidos—"Workers United."

The legacy of this movement went well beyond the fields to have lasting impacts on the growth of community organizations and access to education, empowering Chicano and Latino
Americans for generations to come.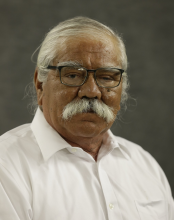 Jesus Salas cofounded Obreros Unidos and was the first Latino CEO of United Migrant Opportunity Services. He taught bilingual courses at Milwaukee Area Technical College for two decades and was a lecturer at UW–Madison and UW–Milwaukee. Salas lives in Milwaukee, where he continues to be active in Latino community organizations.
Recent Book
Obreros Unidos: The Roots and Legacy of the Farmworkers Movement