Image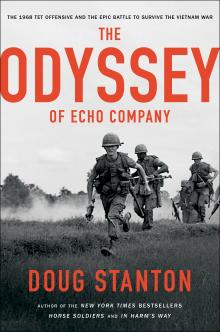 The Odyssey of Echo Company
Community Rooms 301 & 302
The Odyssey of Echo Company: The 1968 Tet Offensive and the Epic Battle of Echo Company to Survive the Vietnam War is the untold and remarkable story of one small platoon of American soldiers and their heroic sixty-day fight for survival during the height of the Vietnam War. Doug Stanton will discuss this story in conversation with David Maraniss.
On January 31st , 1968 as many as 100,000 North Vietnamese soldiers attacked thirty-six cities throughout South Vietnam in a surge known as the Tet Offensive. This attack was a turning point in the decade-long war that led to, among other things, LBJ's decision not to run for re-election. It was a national watershed moment, but for 19-year-old Stan Parker and the forty young men of the US Army's recon platoon (Echo Company, 1/501) of the 101st Airborne Division, the attack was the start of a brutal fight for survival. The Odyssey of Echo Company follows the young men in close psychological proximity as they find their footing back home and reckon with the fact that the country for whom they fought, and for whom their comrades lost their lives, did not want to hear their remarkable story of survival. Rather than the homecoming they deserved, the men were ignored, assaulted, and shamed into silence, where they remained for decades. Now, as Parker and his fellow survivors of the 101st — along with America's nearly three million Vietnam vets — approach age 70 and stare down the final years of their lives, they want—they need — to tell their stories. By giving voice to Parker and his comrades, The Odyssey of Echo Company gives voice to an entire generation of silenced US veterans and – perhaps most importantly— posits that America is finally ready to listen.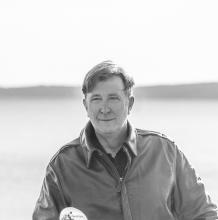 Doug Stanton is a journalist, lecturer, screenwriter, and author of In Harm's Way and Horse Soldiers. Drawing on his experiences working in the U.S. and overseas, and with contacts in various branches of the U.S. military and government, Stanton lectures nationally to corporate and civic groups, libraries, writing & book clubs, and universities about current events, international affairs, politics, and writing.
Recent Book
The Odyssey of Echo Company