Image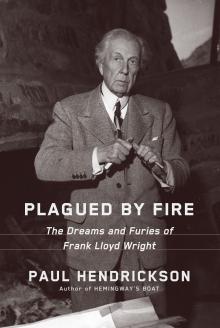 Paul Hendrickson will discuss his new book, Plagued By Fire, in conversation with David Maraniss.Frank Lloyd Wright has long been known as a rank egotist who held in contempt almost everything aside from his own genius. Harder to detect, but no less real, is a Wright who fully understood, and suffered from, the choices he made. This is the Wright whom Paul Hendrickson reveals in this masterful biography: the Wright who was haunted by his father, about whom he told the greatest lie of his life.
And this, we see, is the Wright of many other neglected aspects of his story: his close, and perhaps romantic, relationship with friend and early mentor Cecil Corwin; the eerie, unmistakable role of fires in his life; the connection between the Tulsa Race Riot of 1921 and the murder of his mistress, her two children, and four others at his beloved Wisconsin home by Julian Carlton, a black groundskeeper from Barbados hired to work at the manor. In showing us Wright's facades along with their cracks, Hendrickson helps us form a fresh, deep, and more human understanding of the man. With prodigious research, unique vision, and his ability to make sense of a life in ways at once unexpected, poetic, and undeniably brilliant, he has given us the defining book on Wright.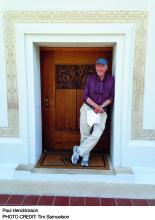 Paul Hendrickson is the author of the New York Times best seller and National Book Critics Circle Award finalist, Hemingway's Boat: Everything He Loved in Life, and Lost, and Sons of Mississippi: A Story of Race and Its Legacy, which won the 2003 National Book Critics Circle Award. Since 1998 he has been on the faculty of the Creative Writing Program at the University of Pennsylvania. For two decades before that, he was a staff writer at The Washington Post. Among his other books are Looking for the Light: The Hidden Life and Art of Marion Post Wolcott (1992 finalist for the NBCC award) and The Living and the Dead: Robert McNamara and Five Lives of a Lost War (1996 finalist for the National Book Award). He has been the recipient of writing fellowships from the Guggenheim Foundation, the National Endowment for the Arts, the Lyndhurst Foundation, and the Alicia Patterson Foundation. In 2009 he was a joint visiting professor of documentary practice at Duke University and of American studies at the University of North Carolina at Chapel Hill. He is the father of two grown sons, both of whom work in media, and he lives with his wife, Cecilia, a retired nurse, in Washington, D.C., and outside Philadelphia
Recent Book
Plagued By Fire: The Dreams and Furies of Frank Lloyd Wright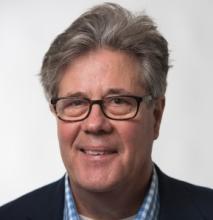 David Maraniss is an associate editor at The Washington Post and a distinguished visiting professor at Vanderbilt University. He has won two Pulitzer Prizes for journalism and was a finalist three other times. Among his bestselling books are biographies of Jim Thorpe, Bill Clinton, Barack Obama, Roberto Clemente, and Vince Lombardi, and a trilogy about the 1960s—Rome 1960; Once in a Great City (winner of the RFK Book Prize); and They Marched into Sunlight.
Recent Book
Path Lit by Lightning