Image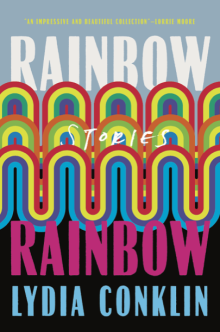 In this delightful collection of prize-winning stories, queer, gender-nonconforming, and trans characters
struggle to find love and forgiveness, despite their sometimes comic, sometimes tragic mistakes. In one, a
young lesbian tries to have a baby with her lover using an unprofessional sperm donor and a high-powered,
rainbow-colored cocktail. In another, a fifth-grader explores gender identity by dressing as an ox—instead of
a matriarch—for a class Oregon Trail reenactment. Meanwhile a nonbinary person on the eve of top surgery
dangerously experiments with an open relationship during the height of the COVID crisis. With insight and compassion, debut author Conklin takes their readers to a meeting of a queer feminist book club and to a convention for trans teenagers, revealing both the dark and lovable sides of their characters and resulting in stories that make you laugh and wince, sometimes at the same time.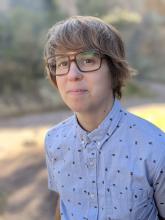 Lydia Conklin has received a Stegner Fellowship, a Rona Jaffe Foundation Writer's Award, three Pushcart Prizes, a Creative Writing Fulbright in Poland, a grant from the Elizabeth George Foundation, a Creative Writing Fellowship from Emory University, work-study and tuition scholarships from Bread Loaf, and fellowships from MacDowell, Yaddo, Hedgebrook, Djerassi, the James Merrill House, and elsewhere. Their fiction has appeared in Tin House, American Short Fiction, The Paris Review, One Story, and VQR. They have drawn cartoons for The New Yorker and Narrative Magazine, and graphic fiction for The Believer, Lenny Letter, and the Steppenwolf Theater in Chicago. Last year they served as the Helen Zell Visiting Professor in Fiction at the University of Michigan and they are currently an Assistant Professor of Fiction at Vanderbilt University. Their story collection, Rainbow Rainbow, was published by Catapult in North America and Scribner in the UK.
Recent Book
Rainbow Rainbow