Image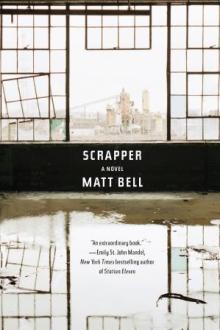 Detroit has descended into ruin. Kelly scavenges for scrap metal from the hundred thousand abandoned buildings in a part of the city known as "the zone," an increasingly wild landscape where one day he finds something far more valuable than the copper he's come to steal: a kidnapped boy, crying out for rescue. Briefly celebrated as a hero, Kelly secretly avenges the boy's unsolved kidnapping, a task that will take him deeper into the zone and into a confrontation with his own past and long-buried traumas.
 
The second novel from the acclaimed author of In the House upon the Dirt between the Lake and the Woods, Scrapper is a devastating reimagining of one of America's greatest cities, its beautiful architecture, its lost houses, shuttered factories, boxing gyms, and storefront churches. With precise, powerful prose, it asks: What do we owe for our crimes, even those we've committed to protect the people we love?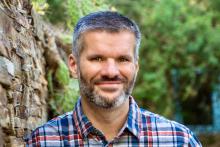 Matt Bell is the author most recently of the craft book Refuse to Be Done and the novels Appleseed (a New York Times Notable Book of 2021), Scrapper (a Michigan Notable Book), and In the House upon the Dirt Between the Lake and the Woods (a finalist for the Young Lions Fiction Award). His stories have appeared in Best American Mystery Stories, Esquire, Tin House, Conjunctions, Fairy Tale Review, Gulf Coast, and many other publications. A native of Michigan, he now teaches creative writing at Arizona State University.
Recent Book
Refuse to Be Done