Image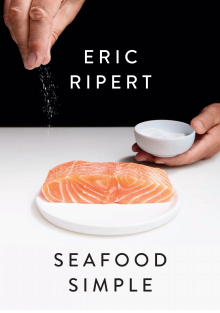 The definitive seafood guide from the three-Michelin-starred chef of Le Bernardin, featuring gorgeous photography and step-by-step techniques alongside 85 accessible recipes for preparing incredible fish at home.

"I hope that this book is a source of inspiration and education, encouraging you to cook with confidence and approach seafood with joy, and even love. The secret to Seafood Simple is to trust the process, and yourself."

In its three decades at the top of New York City's restaurant scene, Le Bernardin has been celebrated as one of the finest seafood restaurants in the world and its iconic chef Eric Ripert as the expert in fish cookery. Now, in Seafood Simple, Ripert demystifies his signature cuisine, making delectable fish dishes achievable for home cooks of all skill levels—yet still with elegance and panache.

Breaking down cooking techniques into their building blocks, along with images to illustrate each step in the process, Seafood Simple teaches readers how to master core skills, from poaching and deep frying to filleting a fish and shucking an oyster. These techniques are then applied to eighty-five straightforward, delicious recipes, many of which include substitutions for maximum ease. Dishes like Tuna Carpaccio, Crispy Fish Tacos, Shrimp Tempura, Miso Cod, and Spaghetti Vongole show us how to bring out the vibrant flavor and incredible versatility of seafood. Each recipe is accompanied by a gorgeous image by renowned photographer Nigel Parry, as well as step-by-step photos for each of the twenty techniques taught in the book.

Stunning, delectable, and above all, actually doable, Seafood Simple is a master class from one of the world's greatest chefs, created especially for the home cook.
In conversation with Judith Siers-Poisson.
Copies of Seafood Simple will be distributed for free to all attendees courtesy of a gift from the Cheryl Rosen Weston Estate.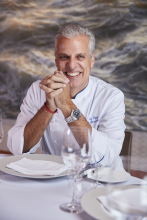 Eric Ripert is the chef and co-owner of New York's internationally acclaimed seafood restaurant Le Bernardin, which has held three stars from the Michelin Guide since 2005 and has maintained a four-star rating from The New York Times for over 20 years. He is Vice Chairman of the board at City Harvest, the world's first and New York City's largest food rescue organization dedicated to feeding New Yorkers in need, as well as a recipient of the Legion d'Honneur, France's highest honor. He previously served as a regular guest judge on Bravo's Top Chef and hosted his own TV series from 2009 to 2015, Avec Eric, which has won Emmy and James Beard awards. Ripert is the author of six cookbooks, including The New York Times bestseller Vegetable Simple, as well as My Best: Eric Ripert, Avec Eric, On the Line, A Return to Cooking, and Le Bernardin: Four Star Simplicity, and a New York Times bestselling memoir, 32 Yolks: From My Mother's Table to Working the Line.
Recent Book
Seafood Simple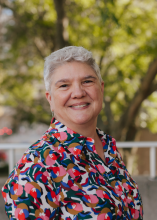 Judith Siers-Poisson is the Communications Director for the Institute for Research on Poverty at UW-Madison. Previously, she was a producer and on-air host at Wisconsin Public Radio, where she had the opportunity to learn about a wide variety of topics — including how to prepare healthful and delicious meals — from wonderful guests and listeners. American by birth and French by marriage, her favorite stop in any new place is the closest farmers market, and her favorite way to show people she cares is to cook for them.