Image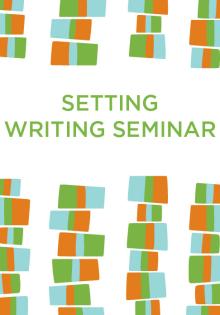 Michelle says, "I confess I used to think setting was tedious. That was because I didn't realize what it really was." Setting is more than landscape! We'll discuss ways to expand your understanding of what place is and what it can do in fiction and nonfiction. Watch Michelle describe the importance of Setting.
Michelle encourages us to think about the various elements of setting and offers exercises for both fiction and nonfiction writers.
Presented in partnership with the Madison Writer's Studio, this series of writing seminars is meant to give writers of all interest and ability levels exercises and prompts to spark creativity and generate ideas.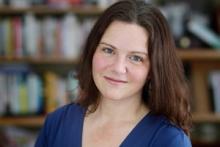 Author Susanna Daniel's debut novel, Stiltsville, was awarded the PEN/Bingham prize for best debut work published in 2010, and her second novel, Sea Creatures, was named an Amazon Editors' Top Pick of the Best Books of August, 2013.  Susanna was born and raised in Miami, Florida, where she spent much of her childhood at her family's stilt house in Biscayne Bay.
Recent Book
Sea Creatures
Recent Book
Bread & Butter