Image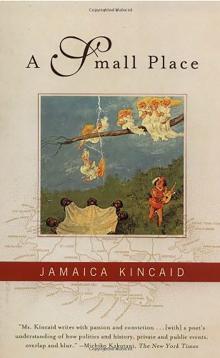 CANCELED - Due to illness, Jamaica Kincaid will not be able to appear in Madison on April 8th. We apologize for any inconvenience. 
Kincaid will deliver a public lecture as part of the Center for the Humanities' "Humanities Without Boundaries" speaker series.  A Small Place is brilliant look at colonialism and its effects in Antigua--by the author of Annie John.
"If you go to Antigua as a tourist, this is what you will see. If you come by aeroplane, you will land at the V. C. Bird International Airport. Vere Cornwall (V. C.) Bird is the Prime Minister of Antigua. You may be the sort of tourist who would wonder why a Prime Minister would want an airport named after him--why not a school, why not a hospital, why not some great public monument. You are a tourist and you have not yet seen . . ."
So begins Jamaica Kincaid's expansive essay, which shows us what we have not yet seen of the ten-by-twelve-mile island in the British West Indies where she grew up. Lyrical, sardonic, and forthright by turns, in a Swiftian mode, A Small Place cannot help but amplify our vision of one small place and all that it signifies. This event is presented in partnership with the UW-Madison Center for the Humanities and the Wisconsin Union Distinguished Lecture Series.
Doors will open for this event at 6:30 PM. The event is free and open to the public. Seating will be by general admission.
Wisconsin Book Festival members will have the opportunity to reserve a seat at this event. Support the Festival with your membership gift today!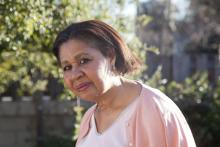 Jamaica Kincaid is the Antiguan-American author of twelve books, including the award-winning Annie John, Lucy, and Mr. Potter. She is Professor of African and African American Studies in Residence at Harvard University. For twenty years, she was a staff writer at the New Yorker and her columns have been collected in the volume Talk Stories.