Image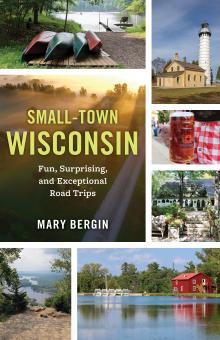 Small-Town Wisconsin: Fun, Surprising, And Exceptional Road Trips
You know the adage. Good things come in small packages. Here's proof: dozens of delicious little destinations that delight travelers who crave fun, safe, surprising, and under-the-radar escapes from big-city bustle and congestion. Time to downshift and discover the natural beauty, unique spirit, and enduring character of unusual burgs of Wisconsin. An eclectic mix of communities makes the cut for this selective guide to rural treasures, many of which are lesser known because of limited or no advertising. Visit for an hour, day, overnight or longer. All these special places have a population of no more than 5,000 people, and many have less than 1,000.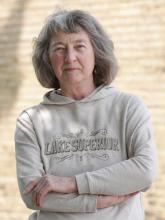 Small-Town Wisconsin is Mary Bergin's sixth book and one that feels dear because she has long paid attention to the unique, exceptional and quirky in rural America. Her writing forté is travel, food, heritage and sustainability–especially in the Midwest and particularly in her home state of Wisconsin.
The lifelong journalist spent decades working in newsrooms as an editor or reporter for Wisconsin, Indiana, Kentucky and Oklahoma newspapers. She switched to full-time freelance work in 2008 and is a four-time winner of a Lowell Thomas Award, the highest national recognition for travel journalists.
Recent Book
Small-Town Wisconsin